On the street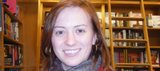 Work clothes. I don't limit myself to Lawrence for shopping.
This list shows how large the gaps are for certain categories both in terms of dollars and then in terms of percentage. The numbers are for 2009.
Cars and trucks: $55.3 million (29.4 percent)
Gasoline purchases: $48.2 million (39.5 percent)
Women's, juniors and misses wear: $26.2 million (52.3 percent)
Computer hardware, software and supplies: $18.3 million (73.9 percent)
Furniture and sleep equipment: $9.8 million (49.5 percent)
Menswear: $9.4 million (38.6 percent)
Lawn, garden and farm equipment supplies: $8.0 million (31.1 percent)
Televisions, video recorders, video cameras: $7.2 million (41.6 percent)
Jewelry: $7.0 million. (46.6 percent)
Kitchenware and home furnishings: $6.1 million. (34.6 percent)
Here's the list of largest surpluses.
Groceries: $51.9 million
Lumber and building materials: $20.9 million
Meals and snacks: $16.8 million
Packaged liquor, wine and beer: $13.5 million
Books: $10.9 million
Alcoholic drinks: $4.6 million
Sewing, knitting and needlework goods: $1.1 million
Paper and related products: $1.1 million
Soaps, detergents and household cleaners: $839,761
Audio equipment, musical instruments: $557,992
About $150 million.
That's a number Lawrence city commissioners likely will be keeping in mind as they consider a series of recommendations from a city task force working to improve the health of the local retail industry.
A new report studied by members of the city's Retail Task Force provides a general look at just how many retail sales dollars are escaping Lawrence in a year. In 2009, the business information services firm of Claritas Inc. estimated the total to be $153.9 million.
"I think that should tell us a couple of things," said City Commissioner Rob Chestnut, who chairs the task force. "One, it speaks to the importance of shopping local, and the other thing it emphasizes is the need for information. We need to know what opportunities we're missing out on."
For that, they may want to ask Lawrence's female shoppers. The report found the city was losing large amounts of sales in the women's clothing category. The report estimated Lawrence residents spent $50.08 million on women's clothing in 2009. But it estimated Lawrence stores sold $23.85 million in women's clothing. That's a gap of more than $26 million, or about 52 percent of the total.
"That one really jumped out at me," said Roger Zalneraitis, the city's economic development planner, who has been working with the task force. "Whenever you see a gap of more than 50 percent, you can be pretty sure that people are spending a lot of money outside the community."
Clothes aficionados aren't the only ones taking their money elsewhere. Computer buyers are spending an even greater percentage outside of Lawrence. The report found Lawrence consumers spent about $24 million on computers in 2009, but Lawrence stores captured only about $6 million in sales. That's about an $18 million gap, or a leakage rate of about 75 percent.
"Computers seem like something we should be capturing more of," Zalneraitis said. "With the type of community we have, that kind of surprises me."
In terms of just total dollars, vehicle purchases and gasoline sales were the two largest categories Lawrence lost out on. Between the two, the gap totaled $103 million.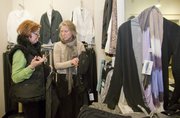 There are areas where the city excelled. Its position as the largest city in the county helps it thrive in the grocery market. The amount of groceries sold in Lawrence totaled about $52 million more than what Lawrence consumers spent on groceries in 2009. That's a clear sign that Lawrence's groceries are attracting shoppers from outside the city.
Other similar categories showed how much Lawrence benefits from being a college town that often attracts visitors who partake in merriment. Packaged liquor sales had a surplus of $13.5 million, and sales from eating out had a $16.8 million surplus.
One that may surprise some — but perhaps not the folks at Lowe's — is that Lawrence is a bit of a magnet for lumber buyers. Lumber and building materials had a $20.9 million surplus.
Members of the city's retail task force are recommending that the city leaders start studying these type of retail statistics in more depth. The task force is asking the city to figure out how much it would cost to either hire a consultant or create its own database of detailed retail figures.
The report also asks the city to explore creating a position at the Lawrence Chamber of Commerce to manage the database and help local businesses take advantage of it.
Zalneraitis said a future database could include much more detailed information, even providing retailers information about which brands consumers most often leave the city to buy.
He also said the data could give the city a chance to compare how its retail economy stacks up to other communities. For example, the $153 million gap, represents about 11 percent of the total spending — $1.3 billion — done by Lawrence consumers in 2009. But Zalneraitis said he didn't have information about how that compared to the performance of other cities.
City commissioners are expected to consider the recommendations of the retail task force during the next several weeks.
Copyright 2018 The Lawrence Journal-World. All rights reserved. This material may not be published, broadcast, rewritten or redistributed. We strive to uphold our values for every story published.