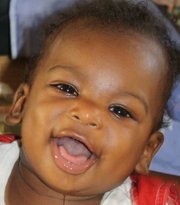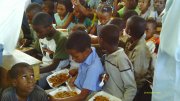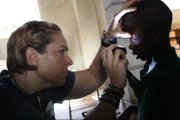 A strange mix of desolation and hope is how Lawrence nurse Karin Feltman described her recent visit to Haiti.
One year after providing medical aid in the aftermath of the country's devastating earthquake, Feltman returned to the city of Port-au-Prince. This time she took with her fellow Lawrence resident 24-year-old Emilie Durgan and former Lawrence Memorial Hospital nurse and co-worker Paula Westphal.
"It is very different and very much the same as a year ago," Feltman said.
While the rubble has been removed from roads, many of the country's buildings remain in crumbled ruin. What last year were temporary tent cities built with sticks and sheets have become permanent communities cobbled together with tin, plywood and tarps.
Feltman's return to Haiti was one in a long list of mission trips the former emergency room nurse has taken. However, new to the whirlwind experience was Durgan, a recent Kansas University graduate in international studies and psychology.
"Pretty intense is the best word I can think of," Durgan said.
The group was part of a six-member team organized by One Heart Ministries International in Kansas City. The nurses provided medical care to hundreds while other team members filled prescriptions. The team visited tent cities, sharing information cards on cholera and pray pamphlets.
The women helped serve hot meals to more than 300 children and handed out enough dry food to feed 800 people for three days. At two of the city's orphanages, they held babies, jumped rope, played soccer and let children braid their hair.
"I couldn't understand what they were saying and I don't know if they could understand what I was saying, but there was an emotional connection," Durgan said of the work.
The trip wasn't without danger. On the first day of clinic, a man running from police was gunned down just outside the building. Aid workers ducked below windows for safety.
While walking home from the compound one night, the team leader's mother, who was Haitian, was attacked in what they believe was an attempted rape. An acquaintance chased away the attacker.
"It is just the reality right now. They live in a society that is survival of the fittest and not particularly safe," Feltman said. "But in the midst of all that, we have lots of children and people that really want things to be better."
With a mission trip already planned in March for Malawi in southeastern Africa, Feltman isn't sure when she'll return to Haiti. For Durgan, the experience has inspired her to provide aid in other areas of need such as New Orleans or Kenya.
"It was very rewarding despite everything else," Durgan said.
Copyright 2018 The Lawrence Journal-World. All rights reserved. This material may not be published, broadcast, rewritten or redistributed. We strive to uphold our values for every story published.