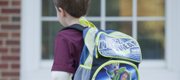 Subscribe to the email edition of First Bell and we'll deliver you the latest local education news and notes every weekday at noon.
Members of the Lawrence school board will be looking into the future in a couple weeks, and some of the board's appointed advisers are invited to listen in.
Board members are scheduled to hear Jan. 9 from Rob Schwarz, principal planner with RSP & Associates.
Schwarz and his firm have been hired by the Lawrence school district to compile enrollment projections for the district, to help support planning for the future of schools, programs and other needs
Among issues now being considered by the district: How and where elementary schools should be closed to boost efficiency, save money and provide quality education.
That's where members of the Central and East Lawrence Elementary School Consolidation Working Group come in. The group's volunteers — teachers, parents and others representing communities of six schools considered candidates for consolidation, plus others from Woodlawn School, which is not a candidate — are invited to attend the board's Jan. 9 meeting to listen to Schwarz's report, and to ask questions if desired.
Group members already have seen a preliminary report outlining Schwarz's projections, and some are using the numbers to form recommendations for consolidation scenarios. Representatives from Cordley School, for example, have forwarded three options for combining schools in eastern Lawrence, while maintaining that schools in central Lawrence should remain open.
The board meeting is set for 7 p.m. Jan. 9 at district headquarters, 110 McDonald Drive.
The working group's next meeting will be a week earlier: 7 p.m. Monday at district headquarters. The group's recommendations for consolidating two or three schools from among six candidates — Cordley, Hillcrest, Kennedy, New York, Pinckney and Sunset Hill schools — are due to the board by the end of January.
•••
The Lawrence Police Department is continuing its investigation of a handwritten bomb threat discovered just before classes were to begin Dec. 1 at Free State High School, a threat that prompted an evacuation and canceling of classes and many activities for the day.
No suspects have been identified at this point, Capt. Paul Fellers said Tuesday.
Anyone with information regarding the threat may provide police with tips through the Crime Stoppers hotline, 785-843-TIPS (8477). Crime Stoppers does not subscribe to caller ID, and information leading to an arrest can result in a $1,000 reward.
Information also may be reported to the police department, at 785-832-7650.
There's no word yet on precisely how or when Free State students will be making up class time lost because of the threat. Officials already have indicated that the school likely will be adding a few minutes of instruction into school days during the second semester, but details regarding how many minutes will be added and when the extended class sessions will begin remains undisclosed.
Copyright 2018 The Lawrence Journal-World. All rights reserved. This material may not be published, broadcast, rewritten or redistributed. We strive to uphold our values for every story published.