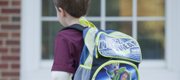 Subscribe to the email edition of First Bell and we'll deliver you the latest local education news and notes every weekday at noon.
Employees of the Lawrence school district soon will be receiving some extra holiday cheer: $1.3 million in one-time payments, to be distributed at this time next week.
The payments come courtesy of the Lawrence school board, which earlier this year decided to dip into reserve funds to finance pay increases for teachers and other licensed educators. The board then extended the benefit to other employees.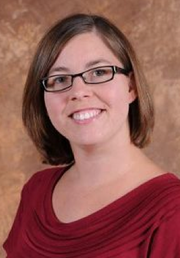 The money going out Dec. 22 is coming in the form of one-time payments, which are much like bonuses and therefore are not added onto employees' base wages, which otherwise would carry over to the next and subsequent years.
Here's a rundown of the one-time payments, a.k.a. bonuses:
• Certified employees: $1,000 for each of the district's full-time certified employees, who are teachers and other licensed educators. Payments to part-time employees will be prorated.
• Classified employees: $521.82 for each of the district's classified employees, such as office and maintenance staffers. Payments to part-time employees will be prorated.
• Administrators: $766.92 for each of the district's administrators, both in the central office and in schools. Payments to part-time employees will be prorated.
The money comes from a district contingency fund, one that must have its balance decreased by about $3.1 million this school year to comply with state law.
Vanessa Sanburn, vice president of the school board, said that using some of the money to reward teachers and other district employees was a worthwhile investment — and especially appropriate during the winter holiday season.
"It's a really good way to spend money you have to spend, to provide benefits for people who really deserve it," she said, noting that educators' efforts were helping spur academic gains for students, even as district finances have been on the decline. "Teachers and educators, they work really hard. They're some of the hardest-working people we have in America, and I don't think they always get the recognition they deserve."
•••
A second-grader from Raintree Montessori School in Lawrence is a winner in a statewide contest, landing art in a calendar promoting a program that "demonstrates the importance of good environmental practices as well as things everyone can do to preserve the beauty and natural resources of Kansas."
Willoughby Lam's art will be featured in the 2012 "Kansas Don't Spoil It!" calendar, which is sponsored by the Kansas Department of Health and Environment.
The statewide contest invited kids to submit drawings or paintings depicting a variety of activities — composting, recycling, resource conservation, proper waste disposal, "green" practices and others — and KDHE received thousands of entries.
The calendars will be distributed to schools, local governments and businesses while supplies last. To order a calendar, call (800) 282-9790.
•••
FYI, folks: Winter break comes early for the author of First Bell, as I'll be on vacation next week. But don't worry: I'll be back just in time for schools to be out.
Copyright 2018 The Lawrence Journal-World. All rights reserved. This material may not be published, broadcast, rewritten or redistributed. We strive to uphold our values for every story published.