Consistency and equity are clear goals for the Lawrence school district, as exhibited by a number of projects, programs and initiatives:
• Maintaining a core curriculum.
• Striving for three-section elementaries.
• Providing equal fields, concessions stands and restrooms at both high schools.
But when it comes to bullying, a problem potentially affecting all students at all grade levels in all schools, the district takes a different approach.
While the district indeed adheres to a state requirement that every school have a plan to address and prevent bullying, just about every school has a different way of approaching the problem.
"Each building has a written plan," said Kevin Harrell, the district's division director for student intervention services. "We don't have one as a district."
Each principal is responsible for determining how to educate kids about bullying, how to prevent bullying incidents and how to deal with bullying problems when they occur. They pay attention, take down reports and work to solve problems as each plan allows.
The district, overall, does not track instances of bullying, nor does it formally monitor where problems might be arising or where cases are on the decline — data that could be used to guide which plans might be working and which need improvement.
The district does compile anonymous data in the form of a survey given each year to students in sixth, eighth, 10th and 12th grades. It's part of the Communities that Care survey administered statewide, giving decision makers a look at a variety of issues facing students today, and how students are dealing with them.
Rise in bullying
According to the survey, one in four students in the Lawrence school district say they have been bullied at school. That's up from 23 percent in 2008.
And the number of students seeing that bullying exists is rising, according to the survey. While 42 percent of students four years ago reported that they'd never seen bullying at school, the rate for 2011 had dropped to 24.3 percent.
"We value student perception data to help monitor the impact of our programs," Harrell said. "However, it is important to remember that these are 'student perceptions,' which can be influenced by many factors."
Again, specifics about just how many bullying incidents — whether it's cyber, verbal or physical — have occurred at specific schools is not on file at district headquarters. Nor is it required to be.
But, beginning this year, schools statewide will be reporting their own data to the Kansas State Department of Education. The numbers will form a benchmark so state officials can get a better sense of what's happening in schools and how the state might be able to guide decision making at the district level.
"I think it will be helpful for us," Harrell said.
At West Middle School, the number of documented bullying incidents has been on the rise:
• 10 in 2007-08.
• 19 in 2008-09.
• 18 in 2009-10.
• 24 in 2010-11.
The numbers could be rising because awareness is higher, said Jeff Harkin, the assistant principal who compiled the numbers. He considers it a good sign that cases are being reported, which gives adults at the school — all adults, including counselors, teachers, administrators, library staff, cateferia workers and others — a chance to make a difference.
"I don't think kids of this age are behaviorally any different than they used to be," Harkin said. "They're bringing it more to our attention, and we're addressing it more in disciplinary ways, so we have a record of it, and I think kids are being less bullied as a result. It gets addressed and stopped."
It's all part of the school's anti-bullying plan, one developed more than four years ago. The plan includes presentations for each grade level, outlining what bullying is, how it can and should be reported, and making connections with West's school resource officer to emphasize that authorities are both available and enabled to handle bullying problems.
And when bullying occurs, the school makes it clear from the beginning that such actions will not be tolerated and that perpetrators will face "escalating consequences," Principal Myron Melton said.
Among them: a conversation with the principal, detention, in-school suspension, out-of-school suspension and parent meetings. The key is assessing consequences that make bullying "not worth it to them," and that show the victim that school is a safe place to be and where adults and even fellow students can help.
"They know we will take action," Melton said.
Educational leaders don't need to be reminded of the importance of paying attention to bullying and bullying matters — this is student safety, after all — but the importance of establishing plans and seeing that they are followed became especially clear to schools and administrators in Lawrence and statewide back in 2005, following the case of an area teen.
-->
On the street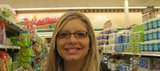 Maybe be more involved on the playground — monitoring child relationships.
'They didn't do anything'
Dylan Theno hadn't found much help from the schools he'd attended in Tonganoxie, where he'd faced constant bullying as a student that led him to leave Tonganoxie High School in 2003.
The verbal taunts started in seventh grade, after a classmate started a rumor related to finding him masturbating in a bathroom. Then people started calling him gay.
Never mind that none of it was true. Theno would tell his teachers, administrators — anyone — that he was being harassed, bullied, verbally abused.
"They knew, and they didn't do anything about it," Theno said recently at his Overland Park home, before heading off for his management job at a local bar and grill.
He recalls one day when a student's taunts — "I walked into school and the guy got in my face and screamed, calling me a faggot," Theno said — had heightened tensions to an all-to-familiar point.
"A couple of the teachers actually joined in," Theno recalls. "One laughed at me."
The punches that would end up being thrown between students wouldn't last long. One of the "smallest girls in the school," not teachers, soon jumped in to break things up, Theno said, continuing a common theme in which he couldn't count on school authorities to help.
Theno ended up dropping out, earning a GED and taking the Tonganoxie school district to federal court, accusing the district of failing to protect him from persistent bullying and harassment. The district's insurance company eventually settled the case in 2005, agreeing to pay Theno and his family $440,000.
Theno offers his case as an example of how district leaders should be vigilant in the prevention of bullying and its lasting and compounding effects.
A posted code of conduct declaring that violence — including any words or physical actions that would harm another person — would not be tolerated on school grounds or during school activities merely had emphasized the ineffectiveness Theno had seen in school protections.
A visible code couldn't shield him from painful abuse.
"They had it on signs," Theno said. "That was hanging in their office, and they still didn't follow it. The code of conduct was violated, and they never did anything about it."
In Lawrence, Harrell said, schools have been effective in implementing their own plans and seeing that issues are dealt with quickly and appropriately. He gets involved when a school's plan needs to be adjusted, or a parent grows concerned if a school isn't doing enough.
"If the building can't handle it," he said, "I'll find out about it."
Copyright 2018 The Lawrence Journal-World. All rights reserved. This material may not be published, broadcast, rewritten or redistributed. We strive to uphold our values for every story published.