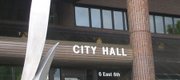 Subscribe to the email edition of Town Talk and we'll deliver you the latest city news and notes every weekday at noon.
News and notes from around town:
• The plan to make Lawrence a regional destination for retirees has another wheel in motion, it seems. A Springfield, Mo.-based investment company has filed paperwork with the city for a 55 and older living community a bit south of 23rd and O'Connell in southeast Lawrence.
Housing Investments Partners is asking the city to support an application for the project to receive housing tax credits from the state of Kansas. If the tax credits come through, the group plans to build 48 to 60 apartments on the northwest corner of O'Connell Road and 25th Street.
The project would include both one- and two-bedroom apartments, gated access, an activity room, media room, fitness center and elevators. If the project receives tax credits, I'm also fairly certain it will have some restrictions on how much the units can be rented for.
The development also may give a boost to efforts to develop more retail uses in the area. The apartments basically would be across the street from the area that a development group led by Bill Newsome and Doug Compton hope will attract a grocery store and other uses.
City commissioners at their Tuesday meeting are expected to forward the request to staff members for further study.
• Also getting kicked into another gear is an effort to build a $15 million West Lawrence recreation center. City commissioners are set to take two steps on that project at their Tuesday evening meeting. First, they'll authorize staff members to request proposals from architects to develop more specific plans and cost estimates for the facility. Second, they'll request proposals from professional fundraisers who could help create a capital campaign for the project. KU Coach Bill Self's foundation has expressed a strong interest in making a donation of $1 million or more to the center, and the city wants to see if it can find other large donors for the project. The city, however, also is envisioning using significant amounts of sales tax dollars to pay for the project, if it comes to fruition.
As part of its request for proposals, the city is telling architecture firms that they expect the new center will have a minimum of five gyms, a track and "wellness center." I'm assuming part of that will include a basic cardio and weight room. Less certain is whether the facility will include room for the city's gymnastics program, which has faced a space crunch for years after losing gym space at KU.
The city likely will select an architecture firm and a fundraising firm in January or early February. It will be interesting to see who the city gets, but a more interesting decision will come during the design phase. The architect will be instructed to evaluate multiple sites for a recreation center project. Previously, most of the thinking has been about a city-owned site near Wal-Mart at Sixth and Wakarusa. But as we previously reported, a development group has offered to donate a 50-acre site at the northwest corner of Sixth Street and the South Lawrence Trafficway.
The 50-acre site is larger than the property the city owns near Wal-Mart, which might make it easier to develop a center that could grow into a significant venue for regional or even a few national youth sporting tournaments. But the city-owned site is much closer to the city's current population. So, the city will have a decision early on about what type of project they want this to be.
• The city also will have a decision to make about the future of the recycling/salvage yard that operates at 12th and Haskell. At their meeting on Tuesday, commissioners will hear concerns from neighbors that the 12th and Haskell Recycling Center is out of compliance with city zoning regulations. Several neighbors say the noise and other nuisances of a salvage yard have become too much for the neighborhood.
The history of the property as a salvage yard goes all the way back to 1966, when the property was annexed into the city. But what isn't clear is whether there was an understanding in place in 1966 that the property would discontinue its outdoor salvage operations within three years of coming into the city limits.
Then in 2006 when the city passed its new Development Code, it included a provision that said a nonconforming commercial or industrial "open use of land" shall be discontinued by Nov. 1, 2008. The salvage yard is a nonconforming use because it is zoned for residential uses, not a salvage yard. But nonconforming uses generally are grandfathered in, except this idea of "open use of land" is not grandfathered. But now the issue has come down to what really constitutes an open use of land? The 12th and Haskell Recycling Center does a significant amount of its work inside a building. But how much activity should it be allowed to have outside of its building? The recycling center/salvage yard has hired an attorney, and the city's planning department is now asking city commissioners at their Tuesday meeting to weigh in on how to interpret this part of the code.
This much seems certain: It seems unlikely that I'll be able to salvage my Tuesday evening. I expect a lot of neighbors to show up at City Hall to discuss the matter.
• Here's a news flash for you: It has been a dry year. But now the city has been given official word by the state that Clinton Lake is on the verge of a drought, which would impact water usage in the city.
The Kansas Water office has issued a "drought watch" for all entities that receive drinking water from Clinton Lake. The drought watch designation means the city should start taking steps outlined in its water conservation plan. The plan has several stages, and currently the state is only asking the city to implement its "water watch" measures. Those include lots of relatively minor changes such as closely monitoring the water system for leaks, shutting off city fountains, and curtailing city water usage for non-essential activities such as flushing fire hydrants and washing vehicles. (See, I've just been a water conservation hero all these years.) But the plan also opens up the possibility of contacting large water users and asking them to voluntarily cut back on their usage. I'll check in with the city to find out what their plans are on that front.
The Kansas Water Office has been monitoring the falling conservation pool at Clinton Lake. The amount of acre-feet of water in Clinton's conservation pool is down about 20 percent from its levels in May. The lake is down about five feet from its levels in May.
The bigger problems, and the bigger changes to water usage, will come if the dry conditions persist through winter. The dryness comes at a bad time for the city's water system. The city, in addition to receiving water from Clinton Lake, also has a treatment plant on the Kansas River. But that plant's main water intake had significant problems over the summer, and the plant's output was greatly reduced on several occasions as the intake struggled to pull enough water from the river.
Engineers currently are studying ways to fix or replace the intake, but that won't be a quick fix and it will be a several million dollar project.
In the meantime, I can give city employees pointers on how to drive around in a dirty truck with pride.
Copyright 2017 The Lawrence Journal-World. All rights reserved. This material may not be published, broadcast, rewritten or redistributed. We strive to uphold our values for every story published.