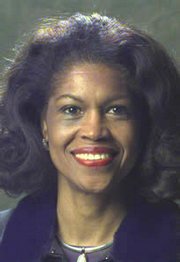 Creating jobs and improving the economy were major themes that emerged Friday during a conference led by state Rep. Barbara Ballard, D-Lawrence.
"Putting our citizens back to work is paramount to the vitality of this country," said Ballard, president of the National Black Caucus of State Legislators.
The NBCSL was hosting its annual meeting in Chicago.
"In addition to helping Americans get back to work, Congress needs to reach an agreement to extend unemployment benefits and prevent more Americans from slipping into poverty," Ballard said.
The NBCSL includes more than 600 African-American legislators from across the country.
Copyright 2018 The Lawrence Journal-World. All rights reserved. This material may not be published, broadcast, rewritten or redistributed. We strive to uphold our values for every story published.