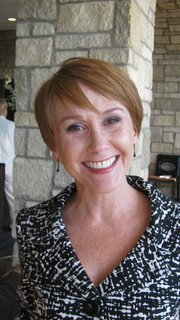 The Lawrence Humane Society has finalized a contract with its new executive director, and also agreed to boost the salary of the position by $20,000.
Dori Villalon has been serving as executive director of the organization since July, but for the last six months she was working under a temporary contract while the position was under evaluation by the society's board of directors.
Villalon on Wednesday confirmed that as of Dec. 1 she became a full employee of the Humane Society. The board confirmed that her new salary is $70,000 per year, up from $50,000 that the board was paying previous director Midge Grinstead.
"We recognize Dori's salary is higher than the previous director, but she brings extensive experience in nonprofit management, fundraising, human resources, and shelter operations," said Megan Hiebert, vice chair of the board of directors for the Lawrence Humane Society.
Hiebert also said the board used a compensation analysis completed by the Society of Animal Welfare Administrators to confirm that the $70,000 annual salary was in the range of what shelters of a similar size offer their top executive.
Villalon — who came to Lawrence after serving as the vice president of animal protection for the American Humane Association in Denver — said she's been pleased with some changes that the organization's staff already have been able to make at the shelter.
"I feel like we have a shelter where the animals are healthier and are less crowded," Villalon said. "We have seen an increase in contributions too. People, I believe, are appreciative of coming into a shelter that is friendly and well-organized."
Villalon said she's made reducing the number of euthanizations at the shelter a goal, and so far has seen success. She said total euthanizations are down by 34 percent compared with the same period a year ago. Overall, Villalon said, the shelter has a "live release rate" of 63 percent. In past years, Villalon said, live release rates for the shelter were less than 50 percent. The live release rate measures the number of animals that leave the shelter alive, either through adoptions, transfers or return to owners.
Villalon said part of the increase in live release rates stems from a new policy on handling adoption requests. Previously, Villalon said, the shelter had a two-day waiting period before a person could take an animal home. Villalon said the shelter has changed the screening process so that adoptions can now happen in a single day.
She also said the shelter has focused on trying to have fewer animals in the shelter, which creates healthier animals that are more adoptable. Villalon said total animal numbers at the shelter previously had been high, in part, because the shelter frequently served as a staging area when state officials had seized animals from illegal kennels and other such cases. Villalon said the shelter is participating less frequently in those types of boardings.
Other accomplishments, Villalon said, include:
• Increase of 67 percent in cat adoptions in 2011 compared to the same period a year ago.
• Creation of a new "Catopia" room that allows cats to live together in a cage-free environment.
• Purchase of a new software system that allows employees to track medical and behavioral information for each animal.
• Increase in the amount of outdoor play time for shelter dogs.
• Institution of an "open office" program where members of the public can stop by the shelter any Wednesday from 3 p.m. to 6 p.m. to discuss shelter matters with Villalon.
Villalon said she's optimistic the organization will be able to fund an on-staff veterinarian in 2012 to handle spay and neutering procedures and to provide more timely health care to animals.
The shelter also has reopened its volunteer program after closing it to evaluate its operations. The program reopened in November. The shelter is now suggesting that volunteers make a $15 donation to the shelter in order to cover the cost of providing training for volunteers.
"But if someone can't pay it or isn't comfortable paying it, that is not a problem," Villalon said. "People absolutely can volunteer without making the donation."
Copyright 2018 The Lawrence Journal-World. All rights reserved. This material may not be published, broadcast, rewritten or redistributed. We strive to uphold our values for every story published.