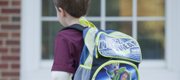 Subscribe to the email edition of First Bell and we'll deliver you the latest local education news and notes every weekday at noon.
The Lawrence school district has hired two administrators from Kansas University to lead 26 volunteers and others through a six-month process to recommend how to shrink the district's number of elementary schools.
The administrators — Marilu Goodyear, director of KU's School of Public Affairs and Administration; and Kathleen Ames-Oliver, learning and development manager for KU's Department of Human Resources & Equal Opportunity — will serve as co-facilitators for the district's Central and East Lawrence Elementary School Consolidation Working Group.
The group's charge: recommend a plan for consolidating six district elementary schools into either three or four. The six schools under consideration are Cordley, Hillcrest, Kennedy, New York, Pinckney and Sunset Hill.
Goodyear and Ames-Oliver will work with the volunteer group, which has four members from each school community, plus an "ex-officio" teacher from each. Woodlawn School also has two members participating, plus an ex-officio educator. Serving as chairman is Mike Wildgen, former Lawrence city manager.
Goodyear and Ames-Oliver will be guiding the efforts as the group works toward having its recommendations ready for the Lawrence school board in February.
"They'll be doing most of the work," said Rick Doll, district superintendent. "They'll be leading the group. It'll be their responsibility to lead us home."
For their efforts, Goodyear and Ames-Oliver each will be paid $100 per hour during meetings and another $50 per hour for preparation time.
•••
Six weeks ago, Douglas County Democrats organized a meeting to address concerns regarding plans by Gov. Sam Brownback's administration to close the Lawrence office of Social and Rehabilitation Services.
The meeting drew about 200 people, helped galvanize opposition to the governor's plans and helped pave the way for even more meetings that helped lead local governments to come up with a plan to keep the office open for at least another two years.
Ed Quick, the party's chairman in Douglas County, hopes to see positive results come from a meeting Saturday regarding the governor's contemplations regarding school finance.
"We kicked of the effort with our meeting, and then there were several other meetings and then it got going," Quick said, of the SRS efforts. "That was when the whole brouhaha was going on."
He expects 40 to 50 people, maybe more, to attend the school-finance forum at 10 a.m. Saturday at the Lawrence Public Library, 707 Vt.
"It will be a good gauge on the interest in public education, and I suspect people in Lawrence are interested," Quick said.
Scheduled panelists for Saturday's forum are Vanessa Sanburn, a member of the Lawrence school board; Mark Desetti, director of legislative and policy advocacy for the Kansas National Education Association; and Cathy Cook, executive director for Kansas Families for Education.
•••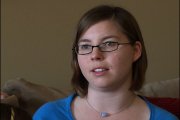 When members of the consolidation working group get to work next month, plenty of folks will be interested in their deliberations.
Board member Vanessa Sanburn certainly will be among them.
Sanburn is one of three board members who remain on the board after establishing the working group earlier this year, and tasking it with recommending a plan for consolidating six elementary schools into three or four. That recommendation had come at the recommendation of another group, the Lawrence Elementary School Facility Vision Task Force, which had been established and its recommendations adopted by Sanburn and others.
Now, with some new members of the school board questioning the value of instructing volunteer advisers to come up with ways to close their own schools, Sanburn maintains that she still supports the charge as written. She regards consolidation as the best way to free up dollars that then could be directed back into remaining schools, so that they could restore and extend personnel and services — librarians, nurses, counselors, full-day kindergarten and more — that have been challenged as budgets have shrunk in recent years.
"We need to compare the benefits we can get by consolidating schools, to the things we lose by closing schools," Sanburn said.
The previous task force concluded, and the previous school board agreed, that consolidating schools would be the best way to redirect funds in such beneficial ways, Sanburn said.
But if members of the working group have other ideas, Sanburn said, she's willing to listen.
"If they want to discuss it and if they, as a whole group, really believe that the benefits don't outweigh what we're giving up — and it's based on sound research and sound decisions — I'd be really interested in hearing about that," Sanburn said.
Sanburn has been among four board members — Mark Bradford, Bob Byers and Shannon Kimball are the others — considered to be committed to pursuing consolidation of schools, choosing from a list of six schools identified before Kimball, Rick Ingram, Randy Masten and Keith Diaz Moore took office.
Ingram, for one, wants the working group to seek other solutions, ones that would keep all 14 elementary schools in the district open and ensure that they be maintained or upgraded to ensure long-term success.
Is Sanburn's stance shifting? Time will tell...
Copyright 2018 The Lawrence Journal-World. All rights reserved. This material may not be published, broadcast, rewritten or redistributed. We strive to uphold our values for every story published.