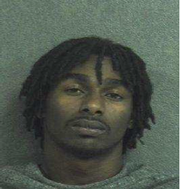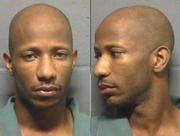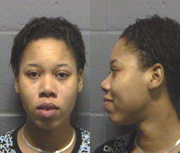 Lawrence police are asking for the public's help in finding three people wanted in connection with a suspected July 23 carjacking in west Lawrence.
Sgt. Matt Sarna, a police spokesman, said police are looking for Charles E. Reed, 19, Travis J. Brownlee, 33, and Deondria Smith, 26. They are wanted in connection with the robbery that occurred about 3:45 a.m. July 23 in the 2400 block of Winterbrook Drive, southwest of Clinton Parkway and Kasold Drive.
A 28-year-old Lawrence man reported to police that night he suffered a head injury after two men, one armed with a handgun, tried to push him into his vehicle. When the man resisted he was struck in the head, and as the victim tried to run for help the suspects stole his vehicle.
The victim was treated at Lawrence Memorial Hospital.
Police Tuesday identified the three suspects, who are believed to be either in Lawrence, Topeka or the Kansas City area.
"All three subjects should be considered armed and dangerous," Sarna said.
Anyone with information is asked to call police, 785-832-7650, or Douglas County Crime Stoppers, 785-843-TIPS (8477). Callers to crime stoppers with information leading to the arrest or one or all of the suspects could receive a cash reward up to $1,000.
Copyright 2017 The Lawrence Journal-World. All rights reserved. This material may not be published, broadcast, rewritten or redistributed. We strive to uphold our values for every story published.