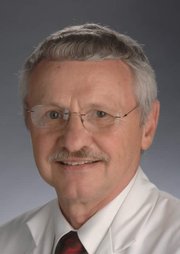 Kansas University Medical Center's leader has asked Curtis Klaassen, who had been serving as chairman of the department of pharmacology, toxicology and therapeutics, to step down from that role.
Barbara Atkinson, executive vice chancellor of KUMC and executive dean of the KU School of Medicine, wrote in an email to faculty and staff that the action was taken in consideration of the overall future of the best interests of the department.
"Because at its essence this is a personnel matter, it would be inappropriate to discuss this decision further here except to say that the chairs of all KUMC departments serve at the pleasure of the Dean and/or Executive Vice Chancellor," Atkinson wrote earlier this month.
She named Gerald Carlson, professor and chairman of the department of biochemistry and molecular biology, as the interim chairman of the pharmacology, toxicology and therapeutics department.
Carlson will serve in both roles during the search for a new department chair and is not a candidate for the permanent chairmanship.
Klaassen is a university distinguished professor who has earned a Kemper Award for teaching excellence in 2009 and has a long history of research success, having been recognized as the Chancellors Club research award recipient in 1993, in addition to numerous other awards and recognitions in his field of study.
He has been teaching at KUMC since he earned his doctorate from the University of Iowa in 1968, and he will remain on the KUMC faculty.
Klaassen, reached this week, said he had no comment on Atkinson's decision, and KUMC officials declined to elaborate on the decision beyond what was contained in Atkinson's message.
Copyright 2018 The Lawrence Journal-World. All rights reserved. This material may not be published, broadcast, rewritten or redistributed. We strive to uphold our values for every story published.