A few education-oriented items from around the area and elsewhere: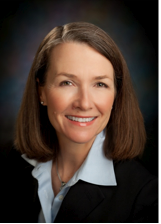 An administrator at Kansas Athletics Inc. is leaving to become head of school at Topeka Collegiate School, taking over for a former Lawrence High School principal who had led the college-preparatory school since January 2009.
Mary Beth Marchiony is set to become Topeka Collegiate's top administrator July 1. She has been working as senior associate director for academic and career counseling at Kansas Athletics, after having previously worked for 17 years in independent schools. She had been in leadership positions at Park Tudor School in Indianapolis, and at Pembroke Hill School in Kansas City, Mo.
Marchiony earned a credential from Columbia University's Teachers College in New York, where she was a Klingenstein Fellow, a year-long fellowship for select independent school educators.
The school's board of directors hired Marchiony after an "exhaustive" national search, said John Dietrick, board president.
"Mary Beth is an outstanding educational leader with extensive experience in independent schools," he said. "We are confident her vision and leadership will successfully guide our school forward."
Marchiony replaces Dick Patterson, who has served as head of school after having served on Topeka Collegiate's board of trustees from 1995 to 1999. Patterson also is a former principal of Lawrence High.
"I am excited and energized by this outstanding opportunity, and look forward to joining the Topeka Collegiate family," said Marchiony, who is married to Jim Marchiony, associate athletics director for external relations at Kansas Athletics. "Dick and the faculty and staff have done a superb job of creating a positive climate and educational opportunities for our students. I'm eager to work with the team to build on the academic excellence and leadership development that are the hallmarks of a Collegiate education."
•••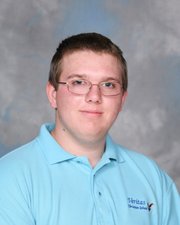 A senior at Veritas Christian School is the winner of this year's 2011 Legal Essay Contest, organized by the Douglas County Law Library and the Douglas County Bar Association.
Joshua Myers will be recognized May 2 during a Law Day luncheon and awarded $1,500.
Myers, who is secretary for the Veritas Student Council, plans to study mechanical engineering next year at Kansas State University, where he has received a Medallion Scholarship. He also is winner of the Courage Award at Veritas for the past two years.
•••
Lawrence school district administrators must have breathed a sigh of relief Monday, as they released a report from the Kansas Department of Labor confirming that there had been no unsafe air conditions detected inside the building at 1605 Davis Road.
Also released: A report confirming that no unsafe air conditions had been detected at Langston Hughes School, 1101 George Williams Way.
The district had requested the testing of Kennedy to follow up on testing conducted by a private firm, which already had concluded that the air was safe to breathe. District administrators were following up on concerns from members of the Lawrence Elementary School Facility Vision Task Force, who had feared that the "musty smell" they'd observed during a site visit might be an indication of mold or some other air-quality problem.
As for Langston Hughes? District administrators ordered the state testing so that they'd have results from another school for comparison.
— The First Bell mailbox is always open. Please feel free to send me any feedback or ideas, at mfagan@ljworld.com.
Copyright 2018 The Lawrence Journal-World. All rights reserved. This material may not be published, broadcast, rewritten or redistributed. We strive to uphold our values for every story published.