Growing up in the Midwest, the month of April has always meant rain for me. But truly, April weather flip-flops back and forth, the dreary skies frequently trading places with spurts of hot sunshine and short-lived high temperatures. Morning thunderstorms and drizzly, grey afternoons are unpredictable and commonplace, as if the sky is purposely challenging our wardrobe choices each day.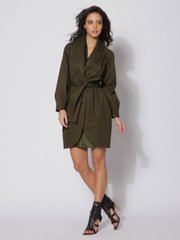 Although rainy days can often be a drag, fashionable raingear can turn this attitude around.
Ponchos:
Umbrellas and trench coats are popular and fashionable raingear—and unlike some fashion items, they provide useful protection from the elements. For a spring coat that offers maximum wearability and boasts timeless, classic style, invest in a quality trench coat. If you already own a classic trench, opt for a novelty rain poncho. I'm hunting for a version similar to Christopher Bailey's Spring 2011 version for Burberry. If you missed the show highlights, do look them up. Each model walked down the runway in a transparent hooded rain jacket beneath an indoor roof that sprayed out rain.
Boots:
Hunter wellies are the go-to rain boot. Nonetheless, branch out and embrace alternative rainy-day footwear. Other shoe varieties can be equally protective and stylish. Depending on the weather's severity, low-top boat shoes are one fashionable, casual option. I frequently slip into my Sperry Top Siders when it's a bit misty or drizzly (plus if the sun peeks out later in the day, I'm not stuck clomping about town in my rubber wellies!). And another current, hip footwear option—motorcycle boots can also provide adequate shelter for your tootsies during springtime Kansas rains. Many leather boots are waterproofed or waterproofable, plus an MC boot will add instant edge and style to your outfit.
Copyright 2018 The Lawrence Journal-World. All rights reserved. This material may not be published, broadcast, rewritten or redistributed. We strive to uphold our values for every story published.