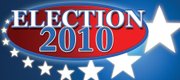 Find detailed candidate profiles, campaign finance information and complete election coverage in our Election Guide.
-->
Question No. 1: Library expansion proposal text
Here is the library expansion proposal question as it appears on the ballot:

Shall the following be adopted?
Shall charter Ordinance No. 40, entitled 'A CHARTER ORDINANCE EXEMPTING THE CITY OF LAWRENCE, KANSAS FROM THE PROVISIONS OF K.S.A. 12-1736 TO K.S.A. 12-1738 AND PROVIDING SUBSTITUTE AND ADDITIONAL PROVISIONS ON THE SAME SUBJECT RELATING TO PUBLIC BUILDINGS AND FACILITIES AND THE ISSUANCE OF BONDS THEREFOR INCLUDING THE ISSUANCE OF NOT TO EXCEED $18,000,000 OF GENERAL OBLIGATION BONDS FOR CONSTRUCTING, FURNISHING AND EQUIPPING OF AN EXPANSION AND RENOVATION OF THE EXISTING LIBRARY AND CONSTRUCTION OF PARKING FACILITIES; AND FURTHER REPEALING CHARTER ORDINANCE 32' take effect pursuant to Article 12, Section 5 of the Constitution of the State of Kansas?

The big answer will be revealed Tuesday evening.

Lawrence voters will go to the polls Tuesday to decide whether to approve an $18 million bond issue to expand the Lawrence Public Library, 707 Vt.

In the meantime, here are answers to some smaller questions that have come up during the nearly three-month library campaign.

Q: Can you remind us of what is included in the expansion?

A: Plans call for a 20,000-square-foot expansion. It would include:

• renovation of all spaces in the library;

• a doubling of the children's library space;

• a doubling of the amount of meeting room space;

• a new parking garage that would be built on a portion of the existing parking lot. The number of parking spaces would grow from 126 to 250.

• 100 additional public computers;

• a drive-through book lane on the west side of the building;

• exterior improvements, including a small plaza area for public events.

Q: How much would this cost me?

A: Voters are being asked to approve $18 million worth of bonds, backed by the full-faith and credit of the city. The bonds would take 20 years to retire. The city currently is estimating the bonds will require an increase of 1.5 mills to the city's property tax levy. A 0.5 mill is needed to pay for additional operating expenses of a larger library, officials say. A 2 mill increase on a $170,000 home would add $39.10 to the homeowner's annual property tax bill. Businesses pay property taxes at a higher rate, thus for a $170,000 commercial property, the increase would be $85 per year. But it also should be noted there is uncertainty in the tax implications of this proposal. The city is estimating it will take 1.5 mills to pay for the bonds based on several assumptions. Those include an interest rate of 3.5 percent and growth in the city's tax base of 1 percent per year. If the interest rate is higher and the tax base grows slower, it will take a higher mill levy. Conversely, if the interest rate is lower and the tax base grows more quickly, it will take a lower mill levy.

Q: When this proposed tax increase is added to mill levy increases already approved by the Lawrence school board and the Douglas County Commission, what is the increase for an average home?

A: In November of this year, property tax bills will include a 2.9 mill increase for Douglas County government and a 2 mill increase for Lawrence public schools. If the library bond is approved, a 1.5 mill increase would show up on tax bills in November 2011. The full two mill increase likely would not show up until November 2012. If all the increases are added together — and assuming the mill levies don't change in other ways — the total mill levy eventually would increase by 6.9 mills. On a $170,000 home, a 6.9 mill increase would add $134.89 to the homeowner's annual property tax bill. For a $170,000 business, the increase would be $293.25.

Q: If approved, how big would the library be? How does that compare with other Kansas cities?

A: The Lawrence library would be about 72,000 square feet. Here's a look at the other nine libraries that serve populations of more than 40,000, according to 2009 statistics from the state library of Kansas:
Johnson County Public Library: 90,547-square-foot main branch, plus 12 satellite branches. Population served: 406,939.
Wichita: 89,000 square feet, plus 8 branches. Population: 366,046
Topeka/Shawnee County: 178,600 square feet. Population: 170,378.
Kansas City, Kan. 40,750 square feet, plus four branches. Population: 135,410
Olathe: 24,000 square feet. Population: 119,993.
Lawrence: 52,000 square feet. Population: 90,520.
Manhattan: 67,847 square feet. Population: 52,284
Salina: 60,000 square feet. Population: 46,483.
Finney County: 20,000 square feet. Population: 40,899.
Hutchinson: 82,000 square feet. Population: 40,889.
Q. Are there more details about the budget for the project?
A: According to information presented to city commissioners, the budget includes: $5.7 million for the new addition; $3.3 million for the existing building renovation; $4.3 million for the parking garage; $600,000 for site improvements; $690,000 for an estimate contingency; $550,000 for a construction contingency; $3.3 million for development costs, furnishings and technology; $165,000 for a project contingency; $395,000 to account for price escalation.
Q: Are there any plans for the library to raise private funds for this project?
A: The Lawrence Public Library Foundation will start a campaign to raise $1 million for furnishings to supplement the $18 million in bond money, Lawrence Public Library Director Bruce Flanders said. (That's why the budget above adds up to $19 million.)
Q: Why is the library pursuing an expansion of its current building instead of adding branches or satellite locations? How much would satellite locations cost?
A: Library leaders have said many times that they believe the current library needs to be improved in order to feasibly provide service to branch locations. Flanders said he envisions this expansion would be the last for the current library. He believes future library projects would involve satellite locations. As for costs, Flanders put together estimates earlier this year. Operating costs were projected to be $300,000 to $500,000 per year for a branch of 25,000 to 35,000 square feet. Construction and stocking costs were estimated at $13 million to $25 million. Flanders did not have estimates on how much it may cost to rent or buy existing space rather than build new.
Q: Would it be possible for libraries in Lawrence public schools to stay open later and into the weekend to meet the demands for computers, meeting rooms and children's areas?
A: Flanders said he could not recommend that option. He said libraries must be open to everybody, and he believes that would create security concerns for the school district. He also believes usage of the libraries would be low, and that mixing the public and school collections does not make sense.
"That would be a very undesirable route to take," Flanders said.
Q: Why is this 72,000-square-foot project deemed to be the right size when in 2006 the library board recommended a 94,000-square-foot, $30 million library project?
A: Mike Machell, chair of the library board, said leaders analyzed the most pressing needs of the library after the 2006 proposal did not gain the support of city commissioners. Both Machell and Flanders said they were confident the 20,000-square-foot expansion would meet the highest priorities of the library.
"And we felt that the $18 million price tag was about as high as we could ask for under the current economic conditions," Machell said.
Q: How many active library card holders does the library have?
A: 82,688 through the end of September, Flanders said. A breakdown on how many were from the city of Lawrence versus outside the city limits wasn't available.
Q: Because people from outside the city can use the library, has there been any discussion of having taxpayers throughout the county fund the library instead of just Lawrence residents?
A: Machell said the board did not specifically discuss that option before proposing this bond issue. He said such a change likely would need to be led by city and county commissioners.
"If we could get funding from the county as well, that would strengthen our finances, but that was never presented to us as a direction commissioners wanted to go," Machell said.
Q: Will the parking garage that is included in this project be available for uses other than the library? Will it charge a fee?
A: Yes. The garage will be a public parking garage much like the city garage near Ninth and New Hampshire. There will be a mix of free two-hours spaces and long-term spaces that require a fee, said City Manager David Corliss.
Q: How will the actual question on the ballot read? Is a 'yes' vote a vote in support of the project?
A. That is correct. A 'yes' vote means you support the issuance of the $18 million in bonds.
The ballot language for City of Lawrence Question No. 1 is as follows: Shall Charter Ordinance No. 40, entitled 'A Charter Ordinance Exempting the City of Lawrence from the provisions of K.S.A. 12-1736 to K.S.A. 12-1738 and providing substitute and additional provisions on the same subject relating to public buildings and facilities and the issuance of bonds therefor, including the issuance of not to exceed $18,000,000 of general obligation bonds for constructing, furnishing, and equipping of an expansion and renovation of the existing library and construction of parking facilities; and further repealing Charter Ordinance 32' take effect pursuant to Article 12, Section 5 of the Constitution of the State of Kansas?
Copyright 2018 The Lawrence Journal-World. All rights reserved. This material may not be published, broadcast, rewritten or redistributed. We strive to uphold our values for every story published.