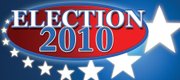 Find detailed candidate profiles, campaign finance information and complete election coverage in our Election Guide.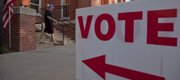 Chris Biggs, Kris Kobach, Phillip Horatio Lucas and Derek Langseth are running for Kansas Secretary of State.
-->
Topeka — The race for Kansas secretary of state is part of a national debate.
The debate concerns whether requiring photo identification at the polls helps combat election fraud or disenfranchises some voters.
Republican Kris Kobach's promise to stop voter fraud is the cornerstone of his campaign against Democrat Chris Biggs, the incumbent secretary of state.
For months, the two have hashed over roughly three dozen reports of potential election irregularities in the past 12 years.
Kobach contends the scattered cases signify a big problem. Biggs argues that Kobach is exaggerating the problem.
The same partisan divide has arisen in a handful of other states.
Copyright 2018 The Lawrence Journal-World. All rights reserved. This material may not be published, broadcast, rewritten or redistributed. We strive to uphold our values for every story published.