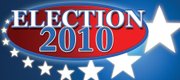 Find detailed candidate profiles, campaign finance information and complete election coverage in our Election Guide.
Dennis Hawver, Steve Six and Derek Schmidt are running for Kansas Attorney General.
-->
Steve Six
Party: Democrat
Age: 44
Hometown: Lawrence
Work experience: Former Douglas County district judge; private practice attorney, 1994-2005.
Political experience: Current Kansas attorney general, appointed in 2008.
Education: Bachelor's degree, Carleton College, Northfield, Minn.; law degree, Kansas University.
Derek Schmidt
Party: Republican
Age: 42
Hometown: Independence
Work experience: Attorney, private practice and city prosecutor for Independence; former assistant attorney general under Carla Stovall; special counsel to Gov. Bill Graves.
Previous political experience: Current Kansas Senate majority leader; elected to Senate in 2000.
Education: Bachelor's degree, KU; law degree, Georgetown University.
The state's role in the federal health care reform law has become a major issue in the Kansas attorney general's race.
Current Attorney General Steve Six, a Lawrence Democrat, has opted not to join other states that have filed litigation to challenge the law.
"When we looked at it at the end of the day it seemed like there wasn't much of a constitutional argument to it," said Six, who previously served as a Douglas County district judge. "It was being handled in a far-flung state, and the cost of getting involved in that, in my view, outweighed the benefits that we're going to get out of it anyway if that case succeeds out in Florida."
But Six's challenger, Republican Derek Schmidt, the Kansas Senate majority leader, said if elected he would work to get the state involved in a constitutional challenge to the law.
"I disagree with the decision to sit on the sidelines," said Schmidt, who is also an attorney from Independence. "I think it's clear that many Kansans want our state to participate in resolving the constitutional issues, which is the scope of the commerce clause and limits on the authority of the federal government."
The two are the main candidates facing off in Tuesday's election.
Financial fraud cases versus health care reform
Six was appointed to the post in 2008 by then-Gov. Kathleen Sebelius to replace Paul Morrison, who resigned amid a sex scandal. The son of retired Kansas Supreme Court Justice Fred Six said the office's emphasis should be on prosecuting crimes, protecting children from sexual predators and working on reducing financial fraud and government waste.
On the campaign trail, Six said his office has worked to make record amounts of recoveries of funds in fraud cases.
"That's why we built and emphasized cracking down on Medicaid fraud in the last three years," he said.
Schmidt said those issues are important but he's also hearing from voters that the state needs to be involved in the federal litigation on health care reform. He said the costs are likely minimal.
"There will be a point along the way for Kansas to weigh in on the side of state authority, and we'll look for one of those opportunities and see," Schmidt said.
Resume check
Both candidates have argued they have the upper hand on experience for the office.
Six said he has worked to take politics out of the office and his office's results on consumer protection and protecting children from crimes have been a success.
"A three-year record of results is something you ought to believe in, not just somebody who thinks they can do the job and perhaps has some ideas about how they'd do the job," Six said.
But Schmidt has played up his time in the Legislature in addition to working as an assistant attorney general when Carla Stovall held the office. He also works as a city prosecutor in Independence and private practice attorney.
"I believe an important attribute for a constitutional officer like the attorney general is to have that sort of broad experience both in the law and in public leadership in the state," Schmidt said.
Libertarian Dennis Hawver, 67, an Ozawkie attorney, will also be on the ballot. Hawver says he is running because he believes that the major parties have created many of the country's problems and that the state should focus more on crimes such as murder, theft and fraud and de-emphasize "victimless crimes," such as drug crimes.
"The average citizen has no influence over governmental policy," Hawver said. "I will work to free Kansans from expensive, ineffective and unjust government."
Copyright 2018 The Lawrence Journal-World. All rights reserved. This material may not be published, broadcast, rewritten or redistributed. We strive to uphold our values for every story published.