Kansas can do better.
-->
On the street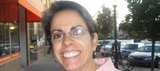 I try to keep my thermostat set pretty high and leave it there all the time, don't bump it up and down a lot.
That's the message state officials are sending after Kansas ranked 46th in its energy-efficiency policies and programs. In the American Council for an Energy-Efficient Economy's state scorecard, Kansas fell seven places in 2010.

Nebraska, Missouri and Oklahoma joined Kansas on the list of the 10 worst states for energy efficiency. North Dakota was at the worst and California ranked best.
"Everybody recognizes there is room for improvement," said Cara Sloan-Ramos, spokeswoman for the Kansas Corporation Commission, about the ranking.
Kansas lagged behind the 27 states that have established targets for reducing energy consumption in the coming years and the 20 states that have adopted or made significant progress toward implementing energy-saving building codes.
"Other states are taking a lot of action on energy-efficiency policies. And we have not done that yet in Kansas," said Eileen Horn, the Douglas County and Lawrence Sustainability Coordinator.
Along with establishing a long-range policy to reduce energy consumption, Horn said the state would make progress if it would decouple energy generation from the revenue that utility companies bring in. That would entice utilities to take steps to conserve energy.
"Utilities can recover some of the lost revenue by becoming more efficient," Horn said.
Ramos also noted that the state needs to do a better job of just providing the ACEEE with up-to-date information on what Kansas has been doing in terms of energy-efficiency programs.
Both Horn and Ramos noted the state is continuously offering programs that promote energy efficiency.
Horn pointed to the State Energy Office's rebate for a $100 energy audit, something that typically costs several hundred dollars. The state also received more than $34 million in stimulus dollars for homeowners and small businesses to use for improvements that would lower energy bills. That money is available through loans from banks or utility companies.
"We have room to grow with the ranking of 46th, but I don't want everyone to feel hopeless. There are already great programs at the State Energy Office," Horn said.
She also noted that the energy-efficiency programs being implemented in the city of Lawrence and Douglas County can also help convince the state that it works.
"I really hope that cities like Lawrence can show the state what is possible," she said.
Copyright 2018 The Lawrence Journal-World. All rights reserved. This material may not be published, broadcast, rewritten or redistributed. We strive to uphold our values for every story published.