Call him robo-call cop.
On the street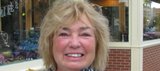 Absolutely not. I know it's going to be the same garbage no matter what's on that line.
Attorney General Steve Six on Monday reminded candidates about the rules of robo-calls.
"Just like any other intrusive robo-call, political campaigns must clearly identify who is responsible for the call," said Six. 
Six said his office will be monitoring the automated calls to ensure compliance with the federal Telephone Consumer Projection Act.
The law says that all telephone calls using pre-recorded messages must identify who is initiating the calls and include a telephone number to reach them.
Prior to the August primary, the attorney general's office said it received more than 20 complaints. The attorney general's office said six of those led to settlement agreements, including a $5,000 settlement against Tracey Mann, a Republican candidate for the 1st U.S. House District, who lost in the primary.
Although there is no state law restricting robo-calls, the attorney general's office is empowered to enforce the federal law.
Earlier this year, Six introduced a state version of robo-call regulations, but it failed to pass the Legislature.
Kansans receiving robo-calls that do not comply with federal law can contact the attorney general's Consumer Protection Division at 785-296-3751, or 800 432-2310 or at www.ksag.org.
Copyright 2018 The Lawrence Journal-World. All rights reserved. This material may not be published, broadcast, rewritten or redistributed. We strive to uphold our values for every story published.