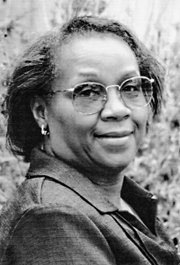 For more than three decades, she was a calming voice on the other end of the line for Lawrence and Douglas County residents who needed help.
Friends and colleagues of Selma Southard say she had a fun personality and became an institution in the county's dispatch center in such a stressful job.
Mrs. Southard, 57, director of Douglas County Emergency Communications, died Friday at Kansas University Hospital in Kansas City, Kan., after suffering from a lingering illness.
"She was an expert dispatcher, and everybody knew it," said Jim Denney, who preceded her as director and retired in 2008.
Her memorial service took place Wednesday at Mustard Seed Christian Fellowship Church in west Lawrence. During the processional, dispatchers put out Mrs. Southard's "last call" over the scanner to honor her.
Mrs. Southard worked in emergency communications in Lawrence for 36 years, originally starting when the city and county had separate dispatchers.
Tarik Khatib, Lawrence's interim police chief, remembers sitting in Mrs. Southard's chair as a young officer in the early 1990s. His task was to fill in for her for a short time during her lunch break.
"It impressed upon me how important and how much weight and quality emergency communications personnel have," Khatib said. "Through it all she was extremely hard-working. She approached things with dedication and intelligence."
The dispatch departments merged in 1994, and Mrs. Southard later became a supervisor. She also became Denney's assistant director in 2004 before replacing him when he retired.
Douglas County Administrator Craig Weinaug said for decades Mrs. Southard was a calming voice on the phone, trained in how to deal with people who are often in a panic due to medical emergencies, fires or other dangerous situations.
"To me she's the epitome of what's best about public service," he said.
Her husband, Arvie Southard Jr., died in 2009. Survivors include her son Christopher and her mother Minnie "Jane" Lewis, both of Lawrence. The family suggests memorials to the Lupus Foundation's Kansas chapter, sent via Warren-McElwain Mortuary, 120 W. 13th St., Lawrence, KS 66044.
Weinaug said the Douglas County Sheriff's office will take on day-to-day responsibility of supervising the emergency communications department. Dispatcher and day-shift supervisor Amanda Reusch has been named acting director, he said.
Denney said Mrs. Southard also had a fun personality around the department and that she had a passion for fire trucks.
"The citizens of Douglas County and public safety have experienced a loss," Denney said. "She was the right person to be in the jobs that she held over the years, and it will be very difficult for anybody to walk in her shoes."
Copyright 2018 The Lawrence Journal-World. All rights reserved. This material may not be published, broadcast, rewritten or redistributed. We strive to uphold our values for every story published.