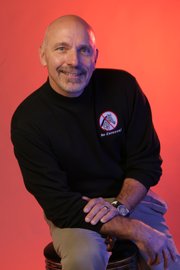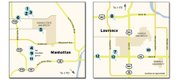 During fall 2000 — when Kansas State University students were on break from classes — a man raped a woman at a Manhattan apartment. The apartment complex, University Commons Apartments, was a short distance from campus. The attack that occurred there that night was the first in what local and state authorities believe is a string of 13 more rapes. The attacker, authorities say, has committed at least eight rapes in Manhattan and another six in Lawrence.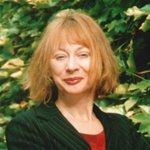 Additional information about the cases provided in past media accounts
• Sometimes a knife or gun is used during the attacks.
• At least the first five crimes in Manhattan occurred in second-floor apartments.
• Victims' ages ranged from late teens to late 20s.
• Some victims were college students.
• First three crimes occurred at the same apartment complex in Manhattan.
• All crimes occurred during some sort of college break.
• All of the crimes — except for one — occurred between the hours of 2 a.m. and 5 a.m.
• One incident involved two victims.
• In at least one case, the victim was blindfolded during the attack.
• No information has been provided by police about any forensic evidence left at the crime scenes.
Suspect description
• White male
• Height between 5-foot-9 and 6-foot
• 25-40 years of age
• Slim build
• Usually armed with a weapon and wears some sort of garment to cover his face.
• Suspect is possibly conducting some sort of surveillance before each attack.
Information from the Kansas Attorney General's office.
Cases connected
In 2008, police in Lawrence and Manhattan began saying that they believed the same man was responsible for the rapes in both cities. According to a news release, that connection was made from this evidence:
• Similar suspect description.
• Victim similarities (college-age women).
• Location of attacks (off-campus housing where students often live).
• Time of attacks (late night, during school breaks).
Information from the Kansas Attorney General's office.
Update
The Kansas Attorney General's Office, in conjunction with the Kansas Bureau of Investigation, is now in charge of the investigation — supported by assistance from Lawrence Police and Riley County Police. A representative from the Attorney General's Office said there were no updates on the case, and declined repeated interview requests from the Journal-World to discuss the case. The last case law enforcement have connected to the serial rapist was the Dec. 1, 2008, rape of a Lawrence woman.
Anyone with information about the case is encouraged to call any of these:
• Lawrence Police Department Investigations Division (785) 830-7430.
• Douglas County Crime Stoppers TIPS Hotline (785) 843-TIPS.
• Riley County Police Department (785) 537-2112.
• Riley County Crime Stoppers (785) 539-7777.
The Journal-World consulted with two nationally known experts in the area of serial rape. From the facts of the cases, both were able to provide some basic profiling information on the rapist — as well as some predictions for the rapist's future behavior.
Stephen Thompson's profile
Stephen Thompson is a criminal investigation consultant and director of Sexual Aggression Services at Central Michigan University. Thompson has consulted with law enforcement agencies across the country in cases of sexual assault.
• Age: Suspect is most likely within a three- to five-year age range of his victims. In cases where the age was reported, the victims have ranged between late teens and late 20s, which would mean the rapist was 18 to 28 years old at the time of the crimes.
• Location: Suspect does not live in either Lawrence or Manhattan, but feels comfortable in both areas. Apartments in these college towns are attractive to the suspect because of a large number of women in his preferred age range. Does not necessarily have an affiliation to the campuses, but may travel to the region for other business purposes.
• Crime motivation: Suspect's primary motivation is "control and power and domination," and he "doesn't have a need to inflict pain."
• Why crimes stopped: The suspect could have moved out of the area, be in jail or prison, or died. But another possibility is that the offender simply stopped.
"It's really possible that he's reached a time that he's not doing it anymore," Thompson said, adding that in some cases, a rapist reaches the end of their offending "developmental cycle."
Because the rapist has not killed any of the 14 victims so far, it's unlikely that he would start doing so or that he would intensify the violence in future attacks.
• Unusual aspects of case: Most offenders of this type commit a lot of crimes in a short period of time, but "burn out quickly."
However, this rapist's crimes have spanned a decade, including long breaks — sometimes a year — between crimes.
"For him to extend it over this many years is unusual," Thompson said.
Another possibility is that there are more victims — in other cities or in Lawrence and Manhattan — who have not reported the crimes to police.
• Other information: Suspect probably has not told anyone of the crimes, and has no interest in "baiting" the cops with correspondence. "This kind of guy does not like the notoriety," Thompson said.
Suspect has probably come into contact with law enforcement before, possibly for window-peeping or other voyeuristic behaviors.
Dr. Janet Warren's profile
Dr. Janet Warren is a professor of clinical psychiatric medicine at the University of Virginia. Warren conducted some of the initial research into serial sexual offenses and murder, and she has consulted the FBI on unsolved sex crime cases.
• Location: The suspect lived and possibly grew up very close to the scene of the first crimes in Manhattan. The first victims were most likely women he had seen during his daily routine. The crimes eventually moved to Lawrence and other parts of Manhattan because the suspect realized the likelihood of being caught was higher if he remained in the same area. Suspect possibly has family in the Lawrence or Manhattan areas as well. That the crimes occurred near college campuses does not necessarily reflect any affiliation with academia, but rather the areas offered a pool of the suspect's desired victims.
• Personality: Suspect displays anti-social personality traits and suffered a difficult childhood. This will play out in other aspects of the suspect's life, such as poor relationships or unusual behaviors. While he may be married and have children, there will be a long history of some life dysfunction, and he has probably been arrested before for sex crimes or non-sexual offenses, such as robberies.
• Why crimes stopped: The death of the suspect, incarceration on another crime, move to another city, or an "aging" out of the behavior. Aging out of such behavior can occur around 40, but continue up until someone is in their 70s, Warren said.
• Likelihood of being caught: If suspect doesn't offend again, very possible he will never be caught. More crimes will add to the chances of the suspect making a mistake. "He's pushed his luck here a lot," Warren said.
In similar cases, often it's been "bad luck," and not a police lead, that has resulted in capture of serial sex offenders. That could include an encounter with a victim who has a weapon and can defend herself, or a neighbor hearing the attack.
"Something odd happens and someone ends up getting caught," Warren said.
• Other information: Suspect is not necessarily a police officer or someone with advanced knowledge of crime scene investigations, but he has taken the time to research how to avoid detection. The crime patterns show a patient offender, willing to spend hours and days staking out a potential victim. It's possible that the suspect may eventually change the pattern of the crimes — such as where he offends. But the intimate details of the behavior during the crimes — referred to as a criminal's signature — will not change.
Copyright 2018 The Lawrence Journal-World. All rights reserved. This material may not be published, broadcast, rewritten or redistributed. We strive to uphold our values for every story published.