Washington — The economy trudges ahead yet debt dogs many Americans, stressing them out even as they firm up financial foundations.
There are new jobs but old worries for people despite belt-tightening and boosted savings, according to an Associated Press-GfK poll.
About 46 percent of those surveyed say they're suffering from debt-related stress, and half of that group described their stress as a "great deal" or "quite a bit."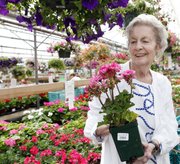 On the other hand, about 53 percent say they feel little or no stress at all.
That's in line with findings from last year, even though times seem better: The economy is generating jobs, and households have made progress in repairing their financial footing, trimming debt, watching spending and saving more.
So why aren't the stressed — and the not-so-stressed — feeling better?
For starters, it just doesn't feel much like a recovery to many people. Unemployment is stubbornly high — 9.9 percent.
The jobless face fierce competition for work. Those with a job are watching their paychecks shrink.
A growing number of people are at risk of falling into foreclosure, and only those with the most stellar credit probably can get a new loan.
Cynthia Bryant, 73, feels stress from her bills — much of that related to medical expenses.
"I need a different car. I can't afford it," says Bryant, who lives in a Denver suburb. She gets by on a fixed-income that hasn't budged, although her expenses have risen.
The AP-GfK poll involved interviews with 1,002 adults. The margin of sampling error was plus or minus 4.3 percentage points.
Copyright 2018 The Associated Press. All rights reserved. This material may not be published, broadcast, rewritten or redistributed. We strive to uphold our values for every story published.