Ask Kelli Bates about the work of a mother never being done, and she couldn't agree more.
"It's just constant," says Bates, a stay-at-home mother of two, soon to be three. "It never really stops. You're always helping someone with something. From the start of the day you're getting clothes, or washing faces, or brushing teeth, or doing laundry.
"If you're going to work" — at what others call a real job — "that work stops and starts. This doesn't ever really stop. It just goes on and on."
Not that she's complaining. Bates prefers staying at home with her children — Max, 6, and Levi, 4 — than driving into Kansas City, Kan., to teach elementary school, like she had done up until her water broke during class on April 1, 2004.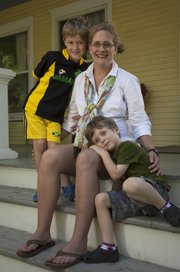 No foolin'.
"I'll postpone my career for another five years," she says. "I can teach or I can work until I'm well into my 60s or 70s, so that I can continue to be home and provide for my kids. I thoroughly enjoy getting to stay at home with my kids."
Some numbers to consider this Mothers Day:
$117,856
Salary a typical stay-at-home mother would earn, if compensated for her 10 most popular "mom job functions," as determined by Salary.com: laundry machine operator, janitor, van driver, computer operator, housekeeper, day care center teacher, cook, CEO, psychologist and facilities manager.
99
Hours worked each week by stay-at-home moms, a total that includes 59 hours of "mom overtime" as mothers "continue to work longer hours because they outsource less and handle increasingly more of the workload themselves," according to Salary.com.
Mom overtime is up four hours from a year ago, as mothers spend more time preparing meals, keeping the home in good repair and shuttling the family to activities.
4
Percentage decrease in the salary a stay-at-home mother would earn compared with last year, despite the increase in mom overtime.
On the street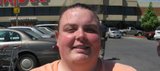 $65,000
$71,680
Additional salary a working mother would earn, over her usual paycheck, if a mother's at-home duties also were compensated, according to Salary.com.
3
Number of days until Bates goes in for her scheduled C-section for child No. 3. She and her husband, Justin, still don't know if they'll finally have a little girl in the house. "It's a surprise," the expectant mother says. "We're dying to find out."
2
Other jobs Bates could see being added to the "mom job functions" previously outlined by Salary.com: medical assistant, which clears $12.75 an hour; and animal caretaker (nonfarm), which earns $9.17 an hour, according to the Kansas Department of Labor. That would cover the walking, washing and cleaning up after Josie, the family's Basset Hound, along with the inevitable "putting Band-Aids on owies" and comforting the kids when they approach with a "Mommy, my head hurts" appeal.
"I don't want to sound too flowery about it, because I do have some rotten days," Bates says, "but I love it."
— Transportation reporter Mark Fagan can be reached at 832-7188. Follow WheelGenius at Twitter.com.
Copyright 2018 The Lawrence Journal-World. All rights reserved. This material may not be published, broadcast, rewritten or redistributed. We strive to uphold our values for every story published.