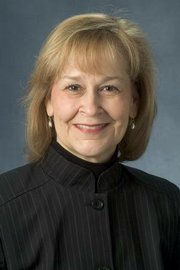 During a recent trip to Washington, D.C., Kansas University's journalism dean visited with USA Today newspaper executives about the future of journalism.
Ann Brill participated in an afternoon session with top executives of the Gannett Co. newspaper last week. The group included many KU alumni, including David Hunke, the publisher of the newspaper.
"It's not as dire as a lot of people are saying," Brill said. "There are a lot of good opportunities for good people."
She said the group discussed a number of different skills that will be needed from journalists of the future including the ability to access and verify information, problem-solving skills, visual communication skills and the ability to think entrepreneurially.
Copyright 2018 The Lawrence Journal-World. All rights reserved. This material may not be published, broadcast, rewritten or redistributed. We strive to uphold our values for every story published.