Editor's note: This story was originally published on March 29, 2010. The specials mentioned may no longer be offered.
● ● ●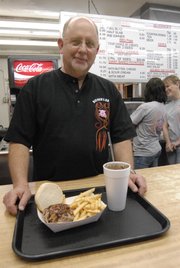 Readers sometimes ask us for a list of all the places in town that offer freebies for birthday patrons. Turns out, the list is surprisingly limited — at least compared to how many phone calls we made! Below you'll find everything we found.
If you've got something to add to the list, please do in the comments below. If your birthday comes around and you've misplaced this list — you can always find it at ljworld.com/birthdayfreebies or lawrence.com/birthdayfreebies.



BEST BETS
• Liberty Hall
Free movie ticket, large popcorn, large soda and video rental.
• Biemer's BBQ
Free regular-sized sandwich, fry and drink.
• The Burger Stand at Dempsey's Pub
Free side of any fries with a burger — regular, duck-fat or sweet potato.
• Barrel House
Free VIP room.
• Noodles & Co.
Free noodles with postcard from signing up at noodles.com.
• McDonald Family Chiropractic
Free chiropractic adjustment.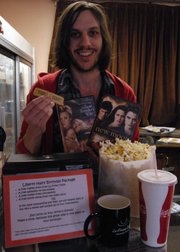 FREE DRINK


FREE DESSERT
• Applebee's Neighborhood Grill & Bar, north and south
• Carlos O'Kelly's Mexican Café
• Dondon Japanese Rice and Noodle Shop
• Ixtapa
• Salty Iguana Mexican Restaurant
• Tres Mexicanos Mexican Grill & Cantina
• Wa


Did we miss something? Post more birthday freebies in the comments below...
Copyright 2018 The Lawrence Journal-World. All rights reserved. This material may not be published, broadcast, rewritten or redistributed. We strive to uphold our values for every story published.