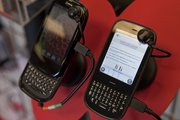 411, but free
If you've got text messaging, you can also send a text message to GOOGLE (466453) with the name of the person/business you're looking for and the place where the business or person is located. Google replies with a text with the relevant info.
On the street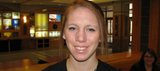 I would cut back on my free roaming charges and my Internet.
Remember the days when your $30 per-month basic home phone bill (plus long distance) was all it took to keep in touch with friends and family?
Now, the landline is going the way of the phone booth, while the ubiquitous cell phone — or the sexier, pricier "smart phone" — has become the must-have techno accessory.
According to the Telecommunications Industry Association, nearly two-thirds of the population carried a wireless phone in 2009. That's 270 million wireless subscribers compared to 194.5 million in 2005. The average subscriber spent $55.25 on their monthly cell phone bill in '09, an amount that is increasing at a compound growth rate of 2.4 percent per year.
But while going mobile can come at a hefty price, it doesn't have to break the bank. It's all about knowing where the savings are.
CellUpdate.com, a Web site devoted to helping consumers save money on their wireless bills, says that when choosing or switching to a new cell phone plan, consumers need to ask themselves key questions:
• How much can you really afford to pay per month?
• If cost is a big consideration, can you get away with a less-expensive plan and continue to use landlines, calling cards and free Internet services like Skype?
• How many minutes will you actually use? Plans offer a variety of minutes: 50, 300, 600, 1,000 or 5,000-plus. Will you really use your phone 16 to 80 hours per month? On the other hand, make sure you buy enough minutes so you don't have to pay for extra minutes.
• Will most of the calls be made to phones inside or outside your service?
One of the most effective ways to save on your cell service is to sign up for a group plan.
Malika Lyon of Lawrence takes full advantage of T-Mobile's family plan.
"I think there were three of us on it when I started," Lyon recalls. "Then I added another daughter, who lived in Hawaii at the time, and my son, to make five of us in all. One of my daughters is on the plan but is in Germany right now, so she isn't using minutes."
Lyon says the savings for her kids were significant.
"Each of them was paying around $60 per person. But, for me, it was just an extra $20. We have unlimited messaging, so sending pictures or recordings or texts are included. That's definitely worth it."
Melissa Dimoush, Lawrence, and her family of three learned that lesson the hard way.
"My daughter went to work at a summer camp where she couldn't call me because all the campers had to turn in their cell phones," Dimoush explains. "So, she was running to the bathroom and texting me hundreds of messages. When the bill came, it was $350, $400 because we were being charged by the text. Our troubles ended when we got a plan that had unlimited texting. Now, we just deal with downloads and ringtones, and we bill her for those."
In the cell phone universe, you can buy a "family plan" even if you don't have a traditional family setup.
"I've got my brother, my aunt and uncle, my ex-husband and a friend on my plan," says Verizon regional spokesperson Brenda Hill of Kansas City. "So, family plans are saving people a lot of money, but there are also data packages — meaning everything that's not voice — that would include unlimited texting and e-mail access that can be really cost-effective."
Marisa Giller, spokesperson for AT&T;, says customers don't necessarily have to have the same last name to be on a FamilyTalk plan.
"They just have to have a primary account holder and ideally the same address," she says. "For instance, if a boyfriend and girlfriend lived together, they could choose to get on a FamilyTalk plan as long as one of them is the primary account holder and agrees be responsible for all charges."
Finally, CellUpdate advises to take advantage of your trial period to make sure you have the correct plan with coverage in the places where you call. Trial periods vary by carrier, typically 14 to 30 days.
Copyright 2018 The Lawrence Journal-World. All rights reserved. This material may not be published, broadcast, rewritten or redistributed. We strive to uphold our values for every story published.