On the street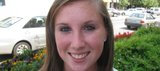 A lot of little kids like video games, so I know they'd go there if there were video games, or air hockey and stuff like that. It'd keep 'em off the streets.
Related document

Wellness campus concept plan ( .PDF )
Potential components of the wellness campus
Components of a concept plan for a potential wellness campus on property owned by the city of Lawrence and Lawrence school district at the southeastern edge of town:
• An 80,000-square-foot gymnasium at the northern edge of the site, between two parking lots with a total of at least 250 spaces.
• A 40,000-square-foot enclosed wellness center, designed for youth activities and programs.
• A "miracle" ballfield, with fences 200 feet from home plate and designed to accommodate players with physical disabilities.
• A 7-acre lake, which would be stocked with fish and handle the site's drainage-detention needs. The pond's dam would be expected to run alongside the state's property that is set aside for future construction of the South Lawrence Trafficway.
• A circuit of walking trails stretching for 1.5 miles, with connections to each of the features and winding through the city's 40-acre park.
A gymnasium, wellness center, handicap-accessible ballfield and lake surrounded by walking trails are in the works for what one day could become one of the busiest highway interchanges in Lawrence.
Organizers now hope to take the plan from dream to reality, acknowledging that concept has plenty of distance to go: first needing public support, and then securing as much as $25 million in financing.
"We just have to see if the community wants to dream big," said John McGrew, leader of Outside for a Better Inside, the organization driving to create the wellness campus in southeast Lawrence.
Campus plan
The vision from McGrew and others in the organization is just beginning to make formal rounds among local leaders, after months of development behind the scenes. McGrew plans to share concepts with members of the Lawrence City Commission and Lawrence school board in coming weeks.
As envisioned, the campus would be built on parts of 115 acres owned by the city and Lawrence school district at the southeastern edge of Lawrence. The property is northeast of East 1700 and North 1300 roads, just southwest of where the Kansas Department of Transportation plans to build an interchange to connect the existing Kansas Highway 10 with an as-yet-unbuilt eastern leg of the South Lawrence Trafficway.
The city has owned 40 acres of the site for years, most of it held for a future park.
Last year, the school district paid $1.7 million for about 75 acres adjacent to the northern and eastern boundaries of the city property, to hold in reserve for future needs such as a possible school or schools. District officials have acknowledged that "community interests" could be entertained as options for the site.
That's what McGrew and others, such as Phil Struble of Landplan Engineering, are hoping for.
"It just happens to be a great idea that fits here," said Struble, who is president of Landplan, which drew up a proposed site plan for the campus. "This is a focal point to start the conversation."
Douglas County commissioners already have agreed to participate in helping move the discussion forward. Commissioner Jim Flory has suggested forming a "working group" — with members from county, district and city governments — to discuss options and see what might work.
"Personally, I'm very supportive of this," Flory said. "I think it's a great idea."
Added Nancy Thellman, county commission chairwoman: "We can certainly be part of the conversation."
First steps
For now, McGrew is talking about getting the pond and walking trails established first. That would require $200,000 or so, he said, likely to be secured through federal programs and private donations.
"We're not asking (local governments) for any money," McGrew said.
The pond would be able to serve as a detention pond for any development that might materialize on the site in the future, he said, whether it's "Corporate Woods or a school or schools and a district stadium."
Or a wellness campus, he said, where community resources — from Lawrence Memorial Hospital to the Community Mercantile to cycling clubs and the like — could work together to keep children active, engaged and interested in playing outdoors to improve their lives.
McGrew hopes the movement eventually could attract investments both near and far, whether from Bill Self's Assists Foundation or Michelle Obama's efforts to battle childhood obesity.
"Why shouldn't we lead the state, and why shouldn't we lead the nation in promoting wellness?" McGrew said. "If you don't shoot for the moon, you certainly won't get anywhere."
Copyright 2018 The Lawrence Journal-World. All rights reserved. This material may not be published, broadcast, rewritten or redistributed. We strive to uphold our values for every story published.