Hospitals and health care services are the No. 7 producer of income and sales in Kansas.
Kansas health care services:
• employ.....200,563 workers.
• that's.....11 percent of the work force.
• that's.....4th largest, followed by services (26%), government (16%), and trade (13%).
They generate:
• $8.5 billion in wages.
• $9.9 billion in total income (labor plus interests, rents, corporate profits, etc.)
• $16.7 billion in sales (6.4% of state total).
• $324 million in state sales tax revenue.
Kansas hospitals alone:
• employ.....68,126 people or 3.6% of Kansas workers
• generate.....$3.8 billion in wages
The Multiplier Effect
• For every dollar of the $3.8 billion in wages generated by hospitals, another 84 cents was generated in other businesses. Thus, the hospital sector had an estimated total impact on income of more than $6.9 billion.
Douglas County health services:
• employ.....4,439 people (6.4 percent of all workers)
• are the No. 4 employer, following services ( No. 1), government and trade.
They generate:
• $191 million in wages.
• $223 million in total income.
• $383 million in total sales.
Lawrence Memorial Hospital:
• employs.....1,163 people.
• generates.....$60 million in total income.
• generates.....$121 million in total sales.
The report found a strong health care system can:
• Attract and retain retirees. A study found 60 percent of potential retirees said health services were in the "must have" category when considering a retirement community.
• Help attract and maintain business and industry growth. A survey found 17 percent of corporations used health care costs as a tie-breaking factor between comparable sites.
• Create jobs. Since 1970, jobs in health care services have increased 250 percent nationally.
• Help preserve population in rural communities.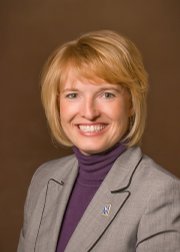 "It's not just about the health care that a hospital provides. It's about the community. People should care about their hospital if they want to keep their schools and businesses because it all connects and ripples."

— Cindy Samuelson, vice president of member services and public relations for Kansas Hospital Association
Report:
• Research done by Office of Local Government and K-State Research and Extension. Based on data from 2007 and 2008.
• Released this week and funded by Kansas Hospital Association.
Copyright 2018 The Lawrence Journal-World. All rights reserved. This material may not be published, broadcast, rewritten or redistributed. We strive to uphold our values for every story published.