The Chiropractic Experience Wellness Center is having an open house to celebrate a decade in business.
The event will be from 3 p.m. to 6 p.m. Thursday, Jan. 28, at the center, 2449 Iowa St., Suite Q, in the Holiday Plaza.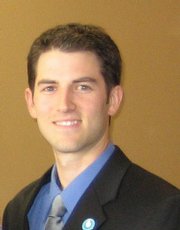 Dr. Mark Howarter will share some of the center's enhancements, which includes a new electronic medical records system.
Light snacks, beverages and office tours will be provided.
The center will be offering $10 adjustments to current patients, and $10 new patient examinations to guests.
Guests are requested to register in advance by calling 838-3333.
Howarter said the wellness center is focused on three things: chiropractics, spinal decompression and massage therapy.
"Our whole entire focus is on wellness and prevention," he said.
They take care of all ages and demographics. For example, they see infants, pregnant women, athletes, senior citizens and people with disabilities.
He said some people use the center to maintain their wellness. They also see people for things like headaches and low back pain.
"Most people who come here are interested in changing their lifestyle in some way because they've been to medical doctors and they've tried seemingly everything else that hasn't worked and so, it's a last resort for a number of people as well," Howarter said.
Copyright 2018 The Lawrence Journal-World. All rights reserved. This material may not be published, broadcast, rewritten or redistributed. We strive to uphold our values for every story published.