Kansas University Hospital's liver program is growing.
It performed a record 85 liver transplants last year, up 15 percent from 2008.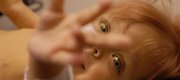 Three Lawrence families share one common bond they encourage others to be organ and tissue donors. This 3-part series explores the life-changing nature of organ donations.
The hospital performs the only adult liver transplants in the area.
Dr. Richard Gilroy, medical director of liver tranplantation, says the overall volume of the liver program is up 350 percent over three years and transplant evaluations are five times the number of three years ago.
"Liver disease is common and a major health concern for so many in the Kansas City area," he said."It is great to see a hospital, university and transplant team collaborative of the highest order has been assembled and through the magnificent work in local organ donation pioneered by Midwest Transplant Network, we can see people in Kansas City cared for locally."
According to Organ Procurement and Transplantation Network, 92 Kansans are awaiting a liver transplant.
Copyright 2018 The Lawrence Journal-World. All rights reserved. This material may not be published, broadcast, rewritten or redistributed. We strive to uphold our values for every story published.