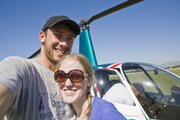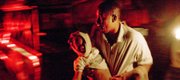 A 7.0 magnitude earthquake occurred 10 miles southwest of Port-au-Prince on Jan. 12, causing widespread devastation in Haiti's capital and throughout the country.
Photo Gallery
Earthquake strikes Haiti
Kansas University students Adam Buhler, 24, and his pregnant wife, Karen, 25, are safe in Ft. Lauderdale, Fla., are on their way back to Lawrence after surviving the earthquake in Haiti this week. The couple had been visiting the country since Jan. 5 and had planned to perform volunteer work.
Adam said that a series of "miracles" were responsible for their safe trip back to the United States.
"Person after person bent over backwards to help us," Adam said in a phone call from Florida.
The couple were at their hotel in Jacmel, Haiti — a small port town on the southern coast — when the earthquake happened. They were uninjured, and picked up by a U.S. embassy worker while waiting in the street after the earthquake. They've written several blog entries about their trek as well.
A relief worker allowed the couple to make a brief phone call to their family to let them know they were safe, but at that point it was unclear if and how they could get out of Haiti.
The local airport was closed and road traveling was impossible.
The only way to get to an airport in another country, however, was by helicopter. The couple met a group of Danish filmmakers who had chartered a helicopter to fly from Haiti. The helicopter could only fit three people, and Adam said the filmmakers gave up their seats and financed the trip for the couple because of Karen's pregnancy.
"It was helpful person after helpful person," said Adam, a business major at KU.
After making it by helicopter to Santo Domingo, the capital of the Dominican Republic, the couple were able to get the last two seats on a plane back to Florida, where they arrived Friday morning.
Adam said they felt fortunate to be among those who escaped Haiti and the disaster uninjured.
"It's a miracle we did get out," he said.
Adam and Karen, who is working on a graduate degree in special education at KU, are scheduled to fly into Kansas City on Monday afternoon, where they will reunite with family.
Copyright 2018 The Lawrence Journal-World. All rights reserved. This material may not be published, broadcast, rewritten or redistributed. We strive to uphold our values for every story published.