Past Event
Ween Tribute Show
When: Friday, January 8, 2010, 10 p.m.
Where: The Jazzhaus, 926 1/2 Mass., Lawrence
Cost: $5
-->
-->
Past Event
featuring members of Ghosty
When: Friday, January 8, 2010, 10 p.m.
Where: The Eighth Street Tap Room, 801 N.H., Lawrence
Cost: $3
-->
-->
UPDATE: Everywhere (A Tribute to Fleetwood Mac) is CANCELLED.
Tonight Lawrence will party down to the beat of two local tribute bands: Everywhere (A Tribute to Fleetwood Mac) at The Eighth Street Tap Room and Ween-O-Rama at The Jazzhaus. As a quick refresher, we offer the following breakdown.
Fleetwood Mac: Animatronic characters at Chuck E. Cheese perform hit song "Don't Stop."
Ween: Recorded a jingle for Pizza Hut's stuffed-crust pizza that featured the line "Where'd the cheese go?" It was rejected.
FM: Guitarist Jeremy Spencer left the band to join the religious cult The Children of God.
Ween: Worship a demon god called Boognish.
FM: Early recordings were inspired by the psychedelic blues-rock of Jimi Hendrix.
Ween: Released a tape called "Axis: Bold as Boognish."
FM: Guitarist Peter Green was known to wear a robe while tripping on LSD.
Ween: Rumored to have recorded "The Pod" under the influence of Scotchgard.
FM: Singer Stevie Nicks once estimated that she had spent more than $1 million on cocaine in her lifetime.
Ween: Wrote a song called "Bananas and Blow" that spoofed Jimmy Buffett.
FM: Debut LP titled "Mr. Wonderful."
Ween: Debut tape titled "The Crucial Squeegie Lip."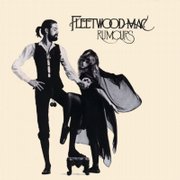 FM: Released the songs "Say You Love Me" and "You Make Loving Fun."
Ween: Released the songs "Don't Laugh I Love You" and "I'll Be Your Jonny on the Spot."
FM: Released the album "Tusk."
Ween: Released the album "The Mollusk."
FM: During the "Tusk" tour, Nicks requested that all of her hotel rooms be painted pink and equipped with a white piano.
Ween: Recorded the album "La Cucharacha" in a dilapidated barn.
Copyright 2018 The Lawrence Journal-World. All rights reserved. This material may not be published, broadcast, rewritten or redistributed. We strive to uphold our values for every story published.