Lunch with Scot Pollard
He was one of Lawrence's most flamboyant fixtures in the four years he played record-breaking basketball for Kansas University in the mid-'90s, then had a successful decade or so in the NBA, mixing it up with the greatest players on earth, but Scot Pollard came back to his old college stomping grounds last year to tackle perhaps his most challenging gig: townie.
The man once known as "Samurai Scot" for his Wooly Willy array of facial hair, faux-hawks and ponytails retired from professional basketball two years ago and decided to chill with his wife and children in Lawrence. Can someone known for his larger-than-life persona really retreat quietly into domesticity or muzzle his notoriously opinionated mouth? Nope.
You can still find Pollard making his voice heard as a color commentator for Jayhawk and NBA basketball on TV and radio, waxing philosophic on his blog and constantly tweeting. Scot Pollard joined us for lunch to discuss moving back to Lawrence, a possible political career and his sympathy for Tiger Woods.
Q: Why come back to Lawrence? You were a successful NBA player and could've had your pick of the litter so far as where to live - why choose your old college town?
A: There's a very diverse answer to that question. The reasons were financial, personal and familial. We kind of settled in Indiana for about six years and had a big house out there, but also had a house here in Lawrence. After I retired from basketball, I realized if one of those houses were in Miami or San Diego, then it would make sense to keep both of them. But since they're both in the Midwest, it doesn't make a lot of sense to have your wintertime in Indiana and your summertime in Kansas. We decided to cut loose the giant house in Indiana, which is beautiful. ... It's a mansion, but it just wasn't our style. ... For now, Lawrence is a better fit. There are more opportunities for me financially here, and it's cheaper to live here than in pretty much anywhere else in America that I'd want to live. I'm sure it's probably cheaper to live in South Dakota or Alaska, but I don't have any ties in those places. It's like Raef LaFrentz buying up most of Iowa. I'm pretty sure they're going to rename it LaFrentz-owa. ... We're still trying to sell that house in Indiana, and if the Jayhawks make it to the Final Four and it's still not sold, you're all invited to a big party in Indianapolis. We're going to destroy that house. Hopefully my insurance company doesn't see this interview.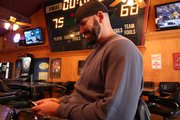 Q: What's been the biggest change in Lawrence that you've noticed since being away for all these years?
A: It's just growing up. When I was in college, there was that McDonald's out on Sixth and Wakarusa. We'd all ask our friends, "What ... is that McDonald's doing out there? There's nothing out there!"... Now there's all this building going on out there. We've got dos Wal-Marts. You can't beat that.
Q: Do you ever feel like you're living in Topeka East out in West Lawrence?
A: The only thing I don't like about living in West Lawrence is that K-10 isn't finished because of the white people who blocked the sale the Native Americans already agreed to. If that road was done, then my life would be a lot easier and I could get places faster. ... It's a shame that deal was done. My conspiracy theory is that people got together on 23rd Street and signed something to block it because they were concerned about losing revenue ... but that's just my conspiracy theory.
Q: You're still plugged in to the rest of the world thanks to social media. What compels you to be an active blogger and tweeter and keep your face out there?
A: I do that really because I would like to get into movies. Have you heard of Keith Loneker? He's a former KU football player who has a relationship with George Clooney and acts in Hollywood films. And he lives in Lawrence. I want to do that. I want to do a few weeks of filming here and there and still live in Lawrence, because I hate Los Angeles. I'd love to do small character roles in films. I know I'm way too big and ugly to be a mainstream actor. I've met a lot of actors and actresses, and they all fit in my pocket. They're not even normal-sized. They're tiny little people. Dustin Hoffman is a lollipop. He's a dwarf with the biggest head in the world. It's unreal how big his head is, and I know about big heads. It's almost a third of his body.
Q: You're a prolific Twitter user. Are you just trying to compete with Ashton and Shaq on Twitter?
A: No, because they're really famous people, and they have famous people problems. I don't want to be famous. I'm a minor celebrity in a small town. I don't want to be super famous unless I can use it like Arnold Schwarzenegger and get into politics. I'm pretty sure that was his plan all along because he was never a good actor.
Q: Are you considering a run for Kansas governor? The Democratic field is wide open.
A: I don't want to belong to a party. If anything, I want to be a libertarian. I believe in legalizing a lot of things. You could keep real criminals in jail and raise taxes off of non-violent offenders. When it comes to prostitution and drugs, we need to get off our moral high horse and realize those things are going to happen anyway.
Q: I think you just announced your political platform. Going back to your blog, you actually allow comments and occasionally respond to them. How do you deal with trolls and haters?
A: I'm well aware that, throughout my career playing basketball, I developed a lot of enemies. There are a lot of people out there who think they can do what I did. They didn't see any particular skill in my play other than being tall. There's no use in arguing with those people. They think the guy at the end of the bench in the NBA sucks. What they don't realize is that he's one of the best 450 players in the world. I did it for 11 years and it wasn't a fluke. ... I won a lot of (expletive) games. ... So I don't let those people bother me. I try to be polite and post all the negative comments.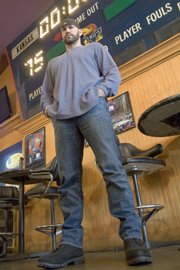 Q: Responding to controversy through your Web site, do you feel like Tiger Woods?
A: Tiger's getting a lot of flack. That guy got the crap kicked out of him by his wife, the media and now his sponsors. ... I feel bad for Tiger, really. He could have been a little smarter about what he did, but the guy is the best golfer in the world. Are we really going to be that hypocritical and say, "Oh, now he can't play golf"? Really? That's where we're going with this, America? Other countries are going, "What's the big deal?" ... America is a bit behind the times on this. We came here to escape religious persecution, and yet we have these weird morals placed on celebrities saying they have to behave a certain way. Tiger is a man of power. Has there ever been a moment in the history of the human race where men of power didn't have multiple wives, mistresses or concubines? The guy is one of the greatest people to ever walk the planet. It's just sports, I get that. But in a world that demands celebrities, why are we holding him to this moral standard? He had access to thousands of women on a daily basis - let's see what you do with that pressure.
Q: Predictions for the Jayhawks this year?
A: We're really good. ... I don't like to make predictions, but I really like where we are right now. We're making progress and getting better every night. Nationwide, there's never going to be the respect for Kansas that a North Carolina or a Duke receives because of the East Coast bias - there are more media outlets out there. ... It's just the way it is. Again, I don't like to make predictions, but I like where we are and think we've got a good chance.
Copyright 2018 The Lawrence Journal-World. All rights reserved. This material may not be published, broadcast, rewritten or redistributed. We strive to uphold our values for every story published.