Krystyn Renfro spent her 33rd birthday clinging to life.
Her parents did not know if their daughter would live or die after she was critically injured in a hit-and-run accident during the early-morning hours of Jan. 31.
"I was so angry," Krystyn's dad, Ralph Renfro, said in a telephone interview, as he sat at his daughter's bedside at a Kansas City hospital. "To think that someone hit my baby and left her laying in the cold street and just drove off."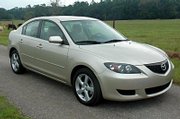 Ralph Renfro said he's been able to piece together the events of that night, with the help of police and witness accounts. He said his daughter, a mother who delivered her third child three months ago, was walking near 28th and Lawrence Avenue, not far from her home. He said she had stopped and was leaning against a mailbox, talking on her cell phone.
A resident came out and asked her if she needed anything and happened to witness the accident.
According to Ralph Renfro, his daughter finished the conversation but dropped her cell phone, and a passing car struck her as she bent down.
Krystyn suffered massive injuries to her left side, broken ribs, a severely fractured pelvis, and a life-threatening brain injury from trauma to her head. Ralph Renfro, at his home in Chase in central Kansas, got the call in the middle of the night that no parent wants to hear and immediately jumped in the car and headed to Kansas City.
"It was the longest four-hour drive I've ever had in my life," Ralph Renfro said. "I prayed and cried the whole way."
But in the week and a half since the accident, Renfro said his daughter has made remarkable progress. After undergoing multiple surgeries, including one to relieve pressure on her brain, Krystyn was taken off a ventilator Wednesday and her feeding tube has been removed.
"She's breathing on her own," Ralph Renfro said. "I think she's out of the woods, but it's going to be a year-long process. We are very optimistic about her chances for a full recovery."
While their focus now is on their daughter's health, the Renfros can't help but think about the person responsible.
"I would just like to have that person so he or she can stand over the bed of that beautiful girl, and see what they've done, and get some appreciation for the disruption and how many people are affected by it," Ralph Renfro said.
Police are still looking for the suspect and have described the car as a silver or light colored 2004 to 2006 Mazda 3 with possible front end damage. Anyone with information is asked to call Lawrence police, 830-7430, or CrimeStoppers, 843-TIPS.
"I'd like for it to remain on people's minds," Ralph Renfro said. "I want everyone to know that if it happened to my daughter, it could happen to someone else's daughter, or someone else's kid, until the people in Topeka do something about it."
Copyright 2018 The Lawrence Journal-World. All rights reserved. This material may not be published, broadcast, rewritten or redistributed. We strive to uphold our values for every story published.