Three Kansas hospitals rank in the top 5 percent of 5,000 U.S. hospitals, according to a new study.
• St. Francis Health Center, Topeka.
• Kansas University Hospital, Kansas City, Kan.
• Via Christi Regional Medical Center, Wichita.
Among the top 269 "distinguished" hospitals, they have:
• Between 15 percent and 41 percent lower mortality rates. Overall: 27 percent.
• Between 4 percent and 14 percent lower complication rates. Overall: 9 percent.
The study:
• 2010 Distinguished Hospitals for Clinical Excellence by HealthGrades.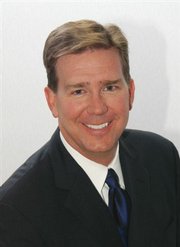 "This independent study of mortality and complication rates identifies an elite group of hospitals that are setting the benchmark for outstanding patient outcomes. And what's extraordinary is that these hospitals are not standing still. In fact, the data show that they are continuing to improve their patient outcomes at a faster rate, reflecting a commitment to quality that stands as a model for all other hospitals."

— Dr. Rick May, HealthGrades vice president of clinical excellence research and consulting, and an author of the study
Study details:
• HealthGrades analyzed about 40 million patient records from the Centers for Medicare and Medicaid Services from 2006 to 2008.
Related document

• It examined 26 procedures and diagnoses at every one of the nation's nonfederal hospitals.
• These hospitals met minimum thresholds in terms of patient volumes, quality ranking and range of services provided. No hospital can opt out.
• HealthGrades risk-adjusted the data to compare on equal footing hospitals that treated sicker patients.
The study also found:
• In 36 states, at least one hospital made the distinguished list.
• In Delaware, two of the four hospitals eligible made the list — or 50 percent — the highest percentage.
• In Kansas, three of the 14 hospitals eligible made the list — or 21 percent.
• The top 5 percent of hospitals showed greater overall improvement in risk-adjusted mortality from 2006 through 2008, with an average of 14 percent improvement versus 10 percent for other hospitals.
If all hospitals performed at the level of the top 5 percent:
• 150,132 deaths among Medicare patients may have been prevented.
• 13,104 in-hospital complications among Medicare patients may have been avoided.
Kansas hospitals eligible, but didn't make the list:
• Hays Medical Center.
• Lawrence Memorial Hospital.
• Menorah Medical Center, Overland Park.
• Olathe Medical Center.
• Overland Park Regional Medical Center.
• Promise Regional Medical Center, Hutchinson.
• Providence Medical Center, Kansas City, Kan.
• Salina Regional Health Center.
• Shawnee Mission Medical Center.
• Stormont-Vail Healthcare.
• Wesley Medical Center, Wichita.
The 26 procedures and diagnoses in the study:
• Mortality-based — Bowel obstruction, chronic obstructive pulmonary disease, coronary bypass surgery, coronary interventional procedures, diabetic acidosis and coma, gastrointestinal bleed, gastrointestinal surgeries and procedures, heart attack, heart failure, pancreatitis, pneumonia, pulmonary embolism, resection or replacement of abdominal aorta, respiratory failure, sepsis, stroke, and valve replacement surgery.
• Complicated-based — Back and neck surgery (spinal fusion), back and neck surgery (except spinal fusion), carotid surgery, cholecystectomy, hip fracture repair, peripheral vascular bypass, prostatectomy, total hip replacement, and total knee replacement.
Copyright 2018 The Lawrence Journal-World. All rights reserved. This material may not be published, broadcast, rewritten or redistributed. We strive to uphold our values for every story published.