On the street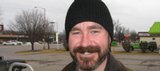 Yes, it will, because people will jump to the conclusion that Toyota is bad.
U.S. Transportation Secretary Ray LaHood is advising owners of recalled Toyotas to take them "to a Toyota dealer because they believe they have a fix for it."
At Crown Toyota in Lawrence, officials are busy working to sort through the logistics of the safety-spurred recall, which affects some 2.3 million vehicles in the United States. The recall is intended to prevent problems with accelerator pedals sticking.
Earlier this week, Crown President Miles Schnaer said his dealership was doing all it could to help affected customers deal with the recall. As of Monday evening, Crown had not yet received repair kits, ones now said to be making their way to dealerships.
Wednesday morning, Crown was still awaiting details from Toyota.
"We haven't gotten all the information," said Dale Backs, Crown general manager.
As Toyota faces questions in Washington about the source of the safety problems and the company's handling of the recall — LaHood made his comments during a meeting of the House Appropriations subcommittee on transportation — Toyota also is working to help its dealers preserve and win back customers' trust.
Dealers will be receiving payments from the manufacturer to help deal with the recall.
"Within the next several days, you will receive a check from us (no strings attached) with a simple request - 'do the right thing on behalf of Toyota customers'," Toyota group vice president Bob Carter said in the letter to dealers that was sent late Tuesday and obtained by The Associated Press.
Carter thanks dealers for extending service hours and providing car washes and other services. He also suggested other measures, such as making additional hires to help with recall repairs, providing mobile repair services, establishing dedicated recall service lanes and offering complimentary oil changes.
"Toyota dealers already know the first and most critical step of rebuilding the confidence and trust of Toyota owners is the interaction and service they receive in your dealership," Carter said.
Toyota is sending checks this week based on the number of cars each dealer sold last year. Dealers who sold fewer than 500 cars will get $7,500. Dealers who sold more than 4,000 will get $75,000. Toyota has around 1,200 U.S. dealers.
Carter said Toyota is considering other marketing efforts to win back customers' confidence, but he didn't elaborate.
Copyright 2018 The Lawrence Journal-World. All rights reserved. This material may not be published, broadcast, rewritten or redistributed. We strive to uphold our values for every story published.