Note: As part of our new health section, we will be featuring readers' health-related questions. If you have a question, contact Karrey Britt, health reporter.
Q: Does the H1N1 vaccination given to the public contain thimerosal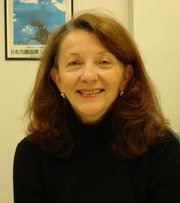 A: Some of the H1N1 flu products do contain thimerosal, a mercury-based preservative, said Barbara Schnitker, director of nurses at the Lawrence-Douglas County Health Department.
It is used to protect against potential microbial contamination in multi-dose vial formulations, she said. Such contamination could cause serious illness or death.
Three leading federal agencies — Centers for Disease Control and Prevention, Food and Drug Administration, and National Institutes of Health — have reviewed the published research on thimerosal and found it to be a safe product to use in vaccines.
For more information about thimerosal, visit the CDC's Web site.
Copyright 2018 The Lawrence Journal-World. All rights reserved. This material may not be published, broadcast, rewritten or redistributed. We strive to uphold our values for every story published.