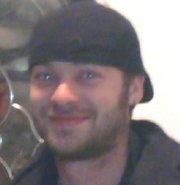 Garbage Truck Accident
Leavenworth County sheriff's officers said a trash collector died Wednesday after being run over by a trash truck.
A Honey Creek Disposal truck driven by Kevin W. Colon, 26, Eudora, was backing into a driveway to pick up trash from a rural Lawrence home, when he ran over another employee who was lying on the ground, according to Leavenworth County Undersheriff Ron Cranor.
Cranor said officials presume that the employee, Timothy E. Schonhoff, 24, hopped out of the cab and was walking on the side of the truck when he slipped and fell to the ground. Schonhoff, who officials said was living in Lawrence at the time of his death, died at the scene.
The accident occurred in the 26000 block of Ninth Street, which is about 2.5 miles north and one mile east of Lawrence Municipal Airport. The residence has a Lawrence mailing address.
The property is very close to the Leavenworth County-Jefferson County line, but the property owner identified the site of the accident as being in Leavenworth County, Cranor said.
Copyright 2018 The Lawrence Journal-World. All rights reserved. This material may not be published, broadcast, rewritten or redistributed. We strive to uphold our values for every story published.