-->
On the street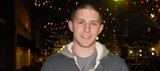 Jim Ryun. I've always been a runner and looked up to him.
This Christmas Eve, there's an opportunity to welcome one more addition to the family game of charades — Kansas University basketball coach Bill Self.
Self's Assists Foundation is auctioning a 15-minute Skype video call with Self on Christmas Eve on eBay.
As of Thursday evening, the top bidder was willing to pay $1,025, though there were still about three days left to bid. The foundation has done a few things like this before, said Erin Zimney, executive director of the Assists Foundation, but mostly during live auctions.
At events such as Bill Self's Basketball Boogie, the annual major fundraising event for the foundation, people have bid on barbecues and dinners with Self.
But the Skype call was something new. Where did Zimney get the idea?
"I stole it," she admitted. "I wish I could take credit for it, but it's really someone else's idea."
That someone is comedian Sarah Silverman, she said, who auctioned a similar call for charity.
When Zimney approached Self about the idea, she said his first reaction was something like: "What's Skype?"
"I think it's safe to say that he has never Skyped before," she said.
Once she explained how the online video telephone call worked, she said the coach was enthusiastic about the idea.
"With all the new technology out there, I thought this might be something fun and easy," she said.
The Assists Foundation supports a variety of scholarships and grants for community organizations dedicated to helping children.
Copyright 2018 The Lawrence Journal-World. All rights reserved. This material may not be published, broadcast, rewritten or redistributed. We strive to uphold our values for every story published.