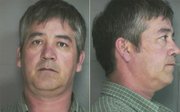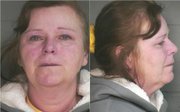 In what the judge and prosecutor agreed was a cautionary tale for changing times, a Tonganoxie husband and wife were fined $2,000 each and received one-year suspended sentences for hosting parties at which alcohol was available to minors.
The fines were assessed to Julie Whaler, 47, and Richard Whaler, 44, on two misdemeanor counts. In addition, each received two six-month suspended jail sentences and were placed on probation for one year.
Leavenworth County District Judge Gunnar Sundby handed down the sentences Tuesday in a case that was filed after two parties at the couple's Tonganoxie home in October 2009 and February 2010.
The couple entered no contest pleas on the counts last month.
In short statements to the court, both Julie and Richard Whaler apologized and told Sundby he would never see them in his courtroom again.
Jeff Carlin, the couple's attorney, asked Sundby to forego the minimum $1,000 fine for each count and not to impose any jail time or probation. The Whalers had complied with everything the court asked of them and apologized for the incident, he said.
"A mistake was made by two parents who love their daughter," he said. "This daughter had kids over. Kids were drinking. They should have put a stop to it.
"The lesson has been learned."
The couple has suffered socially, financially and professionally for the incident, Carlin said. He suggested that a some time most in the courtroom had participated in an activity very much like the parties at the Whalers' home.
The couple had been subjected to a "witch hunt," with the school resource officer interviewing more than 60 teenagers in the investigation, Carlin said. Law enforcement officers continue to drive by the couple's home on weekends, he said.
In handing down his sentence, Sundby said much of what Carlin said was true. But he added: "Times are changing." The Legislature wrote the statute with a significant minimum fine with the goal of curtailing such activity, he said.
After the sentencing, Leavenworth County Attorney Todd Thompson said the fine sent a message.
"I hope parents pay attention to that, and the potential they could go to jail for making alcohol available for children," he said.
As for the characterization of a witch hunt, Thompson noted the couple had hosted two parties, and law enforcement officers likely assumed there had been more. It was officers' responsibility to protect children from such environments, especially if there was the potential for drinking and driving, he said.
Copyright 2018 The Lawrence Journal-World. All rights reserved. This material may not be published, broadcast, rewritten or redistributed. We strive to uphold our values for every story published.