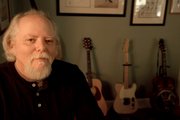 Sacramento, Calif. — There are times that no matter how daunting the task, you have to do it yourself.
Music writer Jon Hartley Fox found himself in that position when it came to writing "King of the Queen City," a comprehensive history of King Records.
King Records, a Cincinnati-based independent label active in the 1940s and '50s, was one of the most influential record companies in American musical history. King's legacy includes first recordings by "Soul Brother Number One," James Brown; significant records by bluegrass legends the Stanley Brothers; and what many consider the first rock 'n' roll record, Wynonie Harris' 1948 version of "Good Rockin' Tonight." Those artists are only a sampling of the most racially and musically diverse roster imaginable. King recorded blues, rockabilly, bluegrass, R&B;, Western swing, gospel and country. The label, founded and run by businessman Syd Nathan, covered all genres equally.
The King Records story, not surprisingly, is complex and unwieldy in the telling. "I was hoping somebody else would write the book, and I would just get to read it," Fox says.
Steven Tracy, author of "Going to Cincinnati: A History of the Blues in the Queen City," knew about King from his research for his own book: "They made their name doing cutting-edge material that wasn't getting released on the established labels just yet.
"King would take chances with material of a sexual nature, issue wilder recordings that weren't being done by the bigger labels."
Fox knew all about King Records from producing a documentary that aired on National Public Radio in 1987. He was working at public radio station WYSO-FM in Yellow Springs, Ohio, where everyone was writing grant proposals. The history of King Records was the only grant idea he came up with.
"I thought, if I can't get money to tell that story, it's not going to happen," Fox says. He ended up with an $8,000 grant and produced an acclaimed four-program series about King Records, which was based 50 miles south of his Dayton home.
Radically different
In the musical melting pot of southern Ohio, Fox always felt like King Records was in his DNA: "It was around when I was born — the artists, the music. I grew up watching a country music TV show called the 'Midwestern Hayride' that had a bunch of the King country music artists playing on it every Saturday night."
Fox was in fifth grade in 1964 when he started buying records. He devoured the fine print on the albums, reading liner notes detailing who played on the sessions, where and when the music was recorded. "I was a record geek. That record companies actually existed in Cincinnati and made records, I found that kind of cool — even though I didn't really know what it meant."
The way people got to hear music was radically different when Fox was growing up. He was exposed to many kinds of music without being told they were different genres. "The Top 40 stations of that time in the early and mid-'60s played an amazing variety of music, even though they were called Top 40. They'd play The Beatles next to Buck Owens next to James Brown next to Tom Jones."
This was a kind of musical democracy that King had pioneered when Syd Nathan, with his black producer Henry Glover, began recording. King released records by country artists Grandpa Jones and the Delmore Brothers along with sides by R&B; singer Bullmoose Jackson and swing blues band leader Lucky Millinder.
"One of things that King did was to tacitly acknowledge that black music and white music's roots were essentially the same thing," Fox says. "Bluegrass, rhythm and blues, blues and gospel vocal quartets, they're like cousins in the same family. ... Peel back one layer, and they're all related and pretty much the same thing."
Fox instinctively listened for similarities in music. "Once you accept the fact that they're all fishing from the same pond, you really begin to enjoy music in a different kind of way."
Two crucial ideas
Fox worked at various writing jobs in Sacramento, but after being "downsized" out of his last full-time position in 2000, Tracy among others told him there were no more excuses not to write the King Records book.
"I always thought King Records was an extremely important label that ought to be paid more attention to," Tracy says. "The great love of the music that came out on the label — the music is fabulous. It needed to be done."
The University of Illinois accepted Fox's proposal for its Music in American Life series, and he eventually turned in a more than 400-page manuscript.
In cutting the book down to 200 pages, Fox had to decide what was essential. He felt two ideas stood out: "One was the staggering diversity and quantity of artists that recorded for the label in every genre imaginable within the rubric of root music," Fox says. That aspect he knew he could handle in his writing.
The second element was more complex. "I wanted to document King's role in the integration of popular music and, on a larger scale, the country. To convey how radical that notion was. Very few labels would attempt to do something like country and blues, both."
As white audiences began turning up to see black musicians perform, there was no turning back.
"Once you begin to have black heroes and you look up to them as artists, you can't look down on them as people," Fox says. "I think King played as important a role in that process as any label in the history of the country ever has."
10 Essential CDs from the King Records collection
The catalog of King Records is so vast and varied that it can be difficult to know where to begin. Here are Jon Hartley Fox's 10 recommendations to get you started.
1. James Brown — "20 All Time Greatest Hits" (Polydor).
2. James Brown — "Live at the Apollo 1962" (PolyGram).
4. Various artists — "The Best of King Gospel" (Ace).
5. Little Willie John — "The Early King Sessions" (Ace).
6. Various artists — "The King R&B; Box Set" (King/IMG).
7. Moon Mullican — "Moon's Rock" (Bear Family).
8. The Stanley Brothers — "The Early Starday and King Years: 1958-1961" (Starday/ King/IMG).
9. The Delmore Brothers — "Freight Train Boogie" (Ace).
10. Wynonie Harris — "Good Rockin' Tonight" (Collectables).
Copyright 2018 The Lawrence Journal-World. All rights reserved. This material may not be published, broadcast, rewritten or redistributed. We strive to uphold our values for every story published.