On the street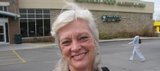 Absolutely. They will mature faster, I think, and enjoy the benefits of being in high school.
The Lawrence school district will continue looking into the logistics of moving ninth-graders to high school buildings as part of a potential school reconfiguration.
After the board heard there was space to house four grades at both Lawrence and Free State high schools, members directed the administrators to continue fact-finding in regard to what needs to be considered in the potential move.
However, while the space is available, the board isn't ready to finalize the decision. "We don't want to mess with it without thought," said Scott Morgan, board president.
Other factors to consider include enrollment, programs, special-purpose classrooms like biology labs and music rooms, and the size of common spaces.
"The high schools currently don't teach many sections of biology," which is largely taught at the freshman level, Chief Operations Officer Frank Harwood said. "When you start looking at where all the students go for lab classes, it gets pretty tight pretty quick."
Each school would see another 350 to 370 students added in the first year, which would most likely be 2011. If every classroom were full every hour of the school day, LHS could fit more than 2,100 students. Free State's cap is just above 1,800 students.
The district will now continue researching the issue and will present pros and cons of a middle school configuration to the board.
"We have a deadline to bring you a plan," Superintendent Rick Doll said. "It just starts the process, as you know, of a whole series of discussions we have to have."
Copyright 2018 The Lawrence Journal-World. All rights reserved. This material may not be published, broadcast, rewritten or redistributed. We strive to uphold our values for every story published.