Lullabies can be real snoozers. That's the point, of course. But a few lullaby CD compilations aim to add a little musical zip — and familiarity — for parents while still rocking the little ones to sleep.
The "Hushabye" CDs take hit tunes by country and rock singers and revamp them into lyric-free lullaby versions. Here are some thoughts from a few parents who sampled these CDs and offered a few ideas about other music that they and their kids enjoy — at bedtime and throughout the day.
The rockin' mom
Lindsey Taylor spends her days entertaining son Samuel, 2, and daughter Sloane, 6 months. The stay-at-home mom has eclectic, "random" musical taste — from '80s music to pop, '90s rap, jazz and classic rock — and says "music is my sanity-saver around here."
"They listen to a lot of '80s music and whatever I've got on the XM radio at the time," she says. "We also listen to KJHK a lot. Maybe I'm a bad parent?"
On car trips and at certain times of the day, they listen to Thomas the Tank Engine CDs or Baby Einstein classical music.
"But I have to admit, kids' CDs drive me nuts a lot of the time," Taylor says.
She reviewed the "Hushabye Baby Lullaby" renditions of Dolly Parton, Willie Nelson and Rascal Flatts, and especially enjoyed "Whiskey River," "Blue Eyes Cryin' In the Rain," "9 to 5" and "Jolene."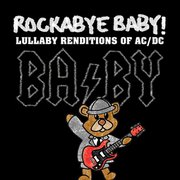 The CDs would be good for quiet time, she says.
"I liked that they didn't have some obnoxious, high-pitched voice singing 'Whiskey River' and 'Jolene,' though that would have been good for comedic effect," Taylor says. "I'd use these for periods of quiet time and bedtime routine CDs."
When it comes to her own recommendations, she suggests "anything that makes your kids smile and dance, and generally have fun."
"Obviously anything with explicit lyrics might not be a wise choice," she says, "but right now my son's favorite song is 'Use Somebody' by Kings of Leon, so who am I to judge?"
Dig it at day care
In the late 1990s, Jessica Edie worked at a few live music venues in Lawrence and credits that with expanding her taste in music. Among her favorite live shows: G. Love and Special Sauce, Ian Moore, Reverend Horton Heat and That One Guy.
Now, however, Edie operates a daycare center at her home while raising her children Sesha, 3, and Mira, 8 months. During inside playtime, she likes to play music such as "Blue Moo" by Sandra Boynton, classical selections by Baby Einstein, and songs from the Wiggles and ABBA.
"My 3-year-old daughter has discovered 'Dancing Queen,'" she says.
Edie also puts on international music through Netflix because she says early exposure to foreign language is beneficial to cognitive development.
She reviewed the "Rockabye Baby! Lullaby Renditions of The Beatles" and "Hushabye Baby Lullaby Renditions of Patsy Cline."
Although her kids' bedtime routine doesn't include music, Edie says "both of my children found them to be quite soothing and became quiet and sleepy."
"I would definitely recommend these CDs to parents with young children — especially parents who enjoy Patsy Cline or the Beatles."
Her favorite songs from these CDs were "Hey Jude" and "Always."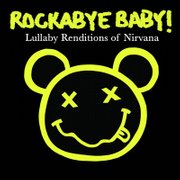 "I had 'Crazy' stuck in my head for about an hour, and 'Hey Jude' is still in there. But I don't really mind," she says. "'Hey Jude' is a much better song to have stuck in my head than 'Where is Thumbkin?'"
Dad on the record
One dad who knows music is Steve Wilson, manager of Kief's Downtown Music, 823 Mass. With more than 10,000 records and discs in his home collection, he collects and enjoys a variety of music but says rock and roll is his passion.
Wilson's kids are too old for lullabies — daughter Madeline is 18, and son Edward is 13 — but he thinks it's important to expose young children to a variety of music.
"We had a collection of classical pieces arranged in a quiet, chamber fashion that my daughter enjoyed as bedtime music," he says. "My son has always just wanted to hear the big-people stuff. He's an enormous fan of the Beatles."
When it comes to CDs like the "Hushabye" series, Wilson would prefer that parents stick with the original.
"I think they are little sponges and they absorb more than we think," he says. "That said, there were certainly some children's records that I did play for my kids."
One of his children's music favorites is Jason Falkner's "Bedtime with the Beatles" album.
As a music aficionado, Wilson encourages parents to play music they love for their children.
"Outrageously, persistently profane music is not acceptable," he says. "But I think too many parents strain music for kids when they are ready to digest it whole."
Copyright 2018 The Lawrence Journal-World. All rights reserved. This material may not be published, broadcast, rewritten or redistributed. We strive to uphold our values for every story published.