On the street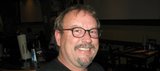 You applaud when they win, hang your head when they lose.
"He was out of bounds. Come on!"
"Are you kidding me? A fumble?!"
Welcome to Game Day, when fans tend to get a little — OK, very — fired up as they root for their team. Often, there's cussing, throwing things, yelling, high-fives and jumping up and down.
Saturday's football game against state rival Kansas State University will be no exception. In fact, it's likely to ignite even more emotions.
Just don't let your emotions get the best of you, doctors warn.
They say the high-energy — and often stressful — environment mixed with alcohol and salty snacks can be dangerous. So dangerous that fans can end up in Lawrence Memorial Hospital's emergency room.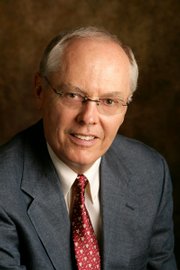 "We frequently see chest-pain patients and actually have seen some stroke patients from getting too excited from the games," said Dr. Charles Yockey, LMH medical director of hospitalists. "Every home football game and every home basketball game, we have three or four ER visits from people who have health problems at the game."
Warning signs of a heart attack or stroke include chest pain, shortness of breath, severe sudden headache, double vision, numbness or tingling in the body, and the inability to speak or walk.
Yockey said it's important to get help right away. For example, a treatment that is given in the first three hours after a stroke can help diminish its long-term effects.
He said diehard fans have missed that window and others have paid the ultimate price.
"We've actually had people die watching the ball game because they had chest pain and didn't want to leave," he said. "People take these things very seriously."
Yockey, a diehard Jayhawk fan, said he was no exception. He has made a friendly wager with K-State fan and fellow hospitalist Marc Scarbrough for the past three years over the football and basketball match-ups.
"I am confident that they are going to win and I am determined not to buy any breakfast for my partner this year," he joked, adding he has only had to buy one. "I will be severely disappointed if they lose."
He's not alone.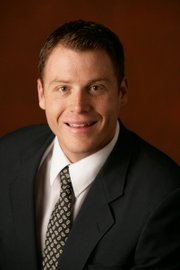 Dr. Tom Marcellino, of Mt. Oread Family Practice, said he gets pretty worked up when it comes to rooting for his beloved Jayhawks.
"During the last couple of weeks, there's been some tense times," he said. "I have some little kids, so sometimes my wife has to take them out of the room so I can calm down a little bit," he said.
So, what's his advice for doing just that?
"Deep breathing is a good way to calm down and realize that Coach Mangino has things under control," he said with a chuckle. "Call a timeout just like the team does and maybe the leave the room for a while and go outside and take deep breaths."
Copyright 2018 The Lawrence Journal-World. All rights reserved. This material may not be published, broadcast, rewritten or redistributed. We strive to uphold our values for every story published.