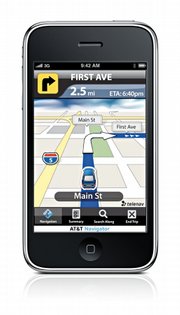 Choosing an all-in-one inkjet printer is a balancing act, according to the editors of Consumer Reports. It requires trade-offs among price, operating cost, quality and speed.
Of the dozens of models CR recently tested, five offered the best combinations of those factors. All five are loaded with features, but many other models also have such niceties as LCD displays, memory-card readers, wireless connectivity and automatic document feeders. What most distinguishes this group of recommended models is that on the whole, they print text more cheaply, make good copies and crank out color snapshots more quickly and at a lower cost than most competitors.
If you print mostly text, and a lot of it, the $200 HP Officejet Pro 8500 offers the best combination of speed and printing cost, and for just $140 the HP Officejet 6500 Wireless, a CR Best Buy, comes close on both cost and speed. Neither has an LCD viewer, which is helpful when printing photos. And although both printers can be set up so that several people on a home network can share them, the HP Officejet Pro 8500 can't do so using a wireless connection.
Though it's not quite as economical printing text or as adept at making copies, the HP Photosmart C6380, $200, has an LCD viewer and prints photos quickly and cheaply. The two top-listed models, the HP Photosmart Premium w/Fax and the Epson Artisan 800, both $300, aren't cheaper or faster to use than the other three, but they are the only ones with a built-in fax and LCD viewer (the Epson Artisan 800 has a touch screen). They can print on a special CD or DVD. The HP Photosmart Premium w/Fax has Bluetooth.
GPS apps for the iPhone
A flurry of GPS applications has appeared in the iTunes App Store to complement the iPhone's built-in mapping abilities.
In tests of several apps, CR found that most work like a dedicated GPS navigation device, with similar menus and screen views. But none that were tested works as well as a good portable navigator. Navigation accuracy is not as good as CR has seen in dedicated devices, and poor sound quality and low volume levels are common.
• TomTom U.S. and Canada, version 1.0, $100. Highs: Simple, easy-to-use interface and controls with bright graphics. Includes TomTom's IQ Routes, which factors in historic traffic patterns when it calculates routes. Good directions and onscreen information. Lows: The most expensive app CR has tested. An optional car mount and charger is said to improve accuracy but was not available for testing and will add to the cost. It lacks some features usually found on TomTom devices, including text-to-speech for spoken street names, emergency help, and lane assistance.
• AT&T; Navigator, version 1.2i.5, free download, $10 monthly fee. Highs: Simple interface, clean presentation. Includes text-to-speech, traffic reporting, gas-price information, and voice control for address entry. It's server-based, meaning that maps and points of interest are loaded dynamically as needed rather than built in. That means data is constantly updated. Lows: The $10 monthly fee adds up fast. It lacks common GPS features, including lane assistance and reality view, and won't work without a cell signal.
• Navigon Mobile Navigator 1.2.0, $70. High: Easy to use, with clear graphics and controls mimicking those found on portable Navigon GPS devices. Includes lane assistance, reality view, text-to-speech, and warnings for speed. Lows: Lacks directions list and an exclude-road feature.
• XRoad G-Map, version 1.3.1, map downloads sold by region, $20-$35. Highs: Easy-to-use interface, reality view, good graphics, multi-destination routing. Lows: Adding other regions of the country means buying another app; no text to speech, poor iPhone integration.
Bottom line: A navigation application for your phone could be a good bet if you don't want to carry another device, but CR thinks a good portable GPS remains a better choice for now.
Copyright 2018 The Lawrence Journal-World. All rights reserved. This material may not be published, broadcast, rewritten or redistributed. We strive to uphold our values for every story published.