On the street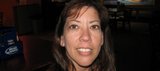 Yes. I try to walk every morning.
Related document

Sign up for Red Dog's Dog Days (PDF) ( .PDF )
Related document

What originally began as a fitness program for the Lawrence High School football team in 1984 has since evolved and expanded into Red Dog's Dog Days, a Lawrence tradition that draws about 1,400 participants to its daily community fitness workouts every summer.
Beginning Monday, Lawrence residents again can take part in daily workouts led by Don "Red Dog" Gardner and his wife, Beverly, that consist of activities ranging from push-ups and jumping jacks to jogs up the 14th Street hill.
Because Kansas University is replacing the track and field inside Memorial Stadium this summer, workouts have been moved to the grassy area on the east side of Robinson Gymnasium.
Workouts will begin at 6 a.m. and 6 p.m. Monday through Thursday. There will be no noon workouts this summer, but Red Dog will host Saturday runs at 7 a.m. and 7:45 a.m., which begin at the Lied Center.
Aside from earning the coveted Dog Days T-shirt, participants may have another incentive to join in Dog Days workouts this summer.
A new community initiative called LiveWell Lawrence will be teaming up with Red Dog's Dog Days to attempt to set a world record for the largest community workout, said Marilyn Hull, program officer at the Douglas County Community Foundation.
"We're focusing on ways to be active, and we're celebrating ways that our community already is physically active," Hull said. "The Dog Days program is unique and something that we're proud of and that we want to celebrate and encourage more people to be a part of."
Hull said no world record currently exists for the largest community workout, but she hoped to double the number of people who ordinarily attend a Dog Days workout. No date has been finalized for that event.
"We also wanted to recognize Don and Bev Gardner and kind of thank them for everything that they're doing to help keep our community healthy," Hull said.
Copyright 2018 The Lawrence Journal-World. All rights reserved. This material may not be published, broadcast, rewritten or redistributed. We strive to uphold our values for every story published.