On the street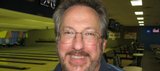 I worked at a grocery store. I started out as a sack boy and ended up as assistant manager.
Gavin Strunk is about to receive his bachelor's degree in mechanical engineering, but he isn't about to enter the workforce.
The budding "mechatronics" expert still has unfinished business on Mount Oread — thanks, at least in part, to an economy that isn't offering the same job opportunities of recent years.
"It has been noticeably thinner," said Strunk, opting to return to Kansas University in the fall for grad school. "There are jobs available, but you don't really see your 'dream job' just jumping out to grab you. It's a lot of 'what's available' … if you can even get a job."
Nationwide, only 19.7 percent of graduates who have applied for jobs actually have landed employment, according to a survey conducted by the National Association of Colleges and Employers. That's down from 26 percent at this time last year, and from 51 percent in 2007.
Shirley Martin-Smith, president of Martin-Smith Personnel Services and owner of the Adecco staffing agency in Lawrence, advises grads to consider taking positions with good companies, even if initial responsibilities or compensation might fall short of expectations.
"Oftentimes, they're stepping stones within that company," Martin-Smith said. "Many companies still promote from within. The concept of 'just get your foot in the door' is more important today than it's ever been."
Strunk is counting on his upcoming master's focus on "mechatronics" — a fusion of mechanical engineering and electronics — to help him secure his dream job: working in robotics with the Department of Defense, or perhaps NASA.
"It'll help me get a step ahead," he said.
Copyright 2018 The Lawrence Journal-World. All rights reserved. This material may not be published, broadcast, rewritten or redistributed. We strive to uphold our values for every story published.