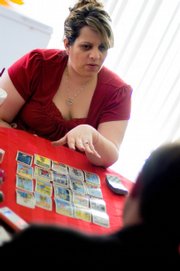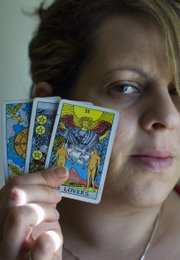 So, in one of those cutesy, decorative baskets in my bathroom — yes, I'm married — are about 15 unopened tubes of toothpaste.
This seems curious to me.
But then I realize the answer: Coupons. My wife has been on a coupon-clipping binge. Thus, I surmise, she has gotten some type of "deal" on toothpaste.
There's much I could say to her at this moment. Such as, "Honey, I know it is a great price per tube, but do you really think it is a good idea that we just spent $30 on toothpaste?" Or perhaps something like this, "I've resorted to drinking three-year old Pabst Blue Ribbon beer that I found in our storm shelter, and you're spending 30 DOLLARS ON TOOTHPASTE!!"
But I don't say any of that. Because I'm a sensitive man.
Instead, I mainly just lay awake at night. What else is a man to do as this country goes through a financial crisis spurred by irrationality and that now begets irrationality?
Eventually — after the urging of a certain height-challenged editor, who will remain nameless — I realize there is only one rational thing I can do: Go to a psychic and see how this whole mess will turn out.
Yes, it took a lot of urging.
But I end up at Ruby's Readings in a west Topeka duplex. Ruby (she doesn't give her last name, and since I'm not clairvoyant, I can't divine it) spreads out the Tarot cards on the breakfast table.
Here's a sampling of the questions I sought answers to. I can only hope they provide comfort to other sleepless men:
l Should I invest in stocks, bonds, or ... thousands of those limited edition Barack Obama commemorative plates?
Ruby actually doesn't suggest investing in any of those things. She advocates a wait-and-see approach on investments. Right now she sees the risks being too great on any investment. But here's the good news: Many of her readings say that a recovery is in store for the spring or early summer.
"But definitely not the plates," she said.
At this point, I wish I hadn't spent my sleepless nights watching QVC.
l By the end of 2009, will I have enough money to buy a new car?
Ruby predicts I may not have enough cash to actually buy a new car outright, but yes, I would be able to afford a new car. This is good news, even though I have no intention of buying a new car. But it at least seems to indicate that in 2010 there still will be companies on the planet that make new cars.
l Will I still be employed by the end of 2009?
Ruby predicts yes, but says it might not be at my current job. That's kind of scary. I like my current job. But it is the newspaper industry, and you've all been reading about its struggles. What? Oh, you haven't read it. You saw it on YouTube. Ouch.
l Will my wife still be employed by the end of 2009?
Ruby again predicts yes. She said this question of future employment is one of the issues causing more people to seek readings. That and whether they will be able to keep their homes. She said she does about 20 readings per week — at about $35 for a half hour — for people from all walks of life.
l While on the subject of my wife, I have to ask this question: Should I be worried that she incessantly watches the cable television program "Snapped," which profiles women who have killed their husbands?
Ruby says no. My wife is only interested in that program because she is an "observer" of the world.
But I have a follow-up question: What about the fact that she's taking notes during the show?
Ruby laughs, but still says I should not worry.
Huh. I was even more sure about that than the Obama commemorative plate investment.
But what do I know? I'm no psychic.
Copyright 2018 The Lawrence Journal-World. All rights reserved. This material may not be published, broadcast, rewritten or redistributed. We strive to uphold our values for every story published.