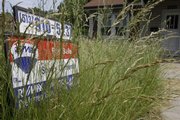 Kansas City, Mo. — First-time homebuyers continued to help buoy sales of previously occupied homes in the Midwest last month but not enough to offset continued concern over the unstable economy, according to two reports released Tuesday.
Overall sales in the Midwest fell 8.5 percent from a year ago, the National Association of Realtors said, and the median sales price declined 10 percent to $145,800.
Nationally, existing home sales fell 6.6 percent from May 2008, without adjusting for seasonal factors, while the median sales price dropped almost 17 percent to $173,000, the Realtors association said.
Midwestern cities, while avoiding the ballooning home prices and sales stampedes seen on the coasts, have struggled with deep hits to its auto industry and manufacturing base. Sales of previously occupied homes fell in all but two of the 12 major Midwestern markets tracked in the Associated Press-Re/Max Monthly Housing Report, also released Tuesday.
Median sales prices also sagged in 10 of the markets tracked in the survey.
The survey includes all home sales recorded in the metropolitan statistical area by all local agents, regardless of company affiliation.
Sales declined by more than 20 percent in five of those cities — Fargo, N.D.; Wichita, Kan.; Indianapolis; Kansas City, Mo.; and Chicago.
"It seems like it's all or nothing," said Anthony Marsiglio with Re/Max Crossroads in the Indianapolis suburb of Plainfield. "You have the Realtors who are doing well and are busy and then you have ones who are doing nothing."
Indianapolis saw sales fall 22 percent from May a year ago, but the median sale price held steady at $125,000.
Marsiglio said he's seen interest in all types of homes, even properties in the city's rural outskirts, where customers had been largely nonexistent.
He said he's seen a lot of first-time homebuyers as well as transfers from out of town, but financing is taking longer.
Fargo, N.D., saw the biggest sales drop in the region, declining 35 percent from a year ago. But it also saw its median sale price increase
3 percent to $140,500. The only other sale price increase was Des Moines, Iowa, where the price leaped 10 percent to $184,645 while overall sales declined 4 percent.
Chuck Walen with Edina Realty in Fargo said his office, as a whole, was busier than a year ago. He estimated that 70 percent of business is from first-time homebuyers, compared with 50 percent a year ago, with most of them attracted by an $8,000 federal tax credit.
That interest has spiked sales of homes in the $150,000-$200,000 range while mid-level and high-priced home sales continue to be sluggish, he said.
In Omaha, Neb., sales declined 14 percent from May 2008 while the median sale price declined 8 percent to $160,950.
Dave Egan with NP Dodge Real Estate said that while the recession has had less of an effect in Omaha than in other parts of the country, knowing someone who has been laid off makes potential buyers "a little more careful and more likely to stay put."
He said his experience with first-time homebuyers has included dealing with unrealistic expectations of how much a home should cost.
"They read the national trends that say (prices are) down 25 percent so they're trying to get a house for cost, but we're down only 6-10 percent in Omaha," Egan said. "It's an education."
Copyright 2018 The Associated Press. All rights reserved. This material may not be published, broadcast, rewritten or redistributed. We strive to uphold our values for every story published.