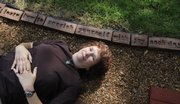 "We all have mental health issues," says Brenda Patzel, associate professor of nursing at Washburn University in Topeka. "At one end of the continuum, some are all ill, and at the other end are those who are all well. We move between both points."
Patzel, who lives in Lawrence, says many people try to avoid the discussion of mental health issues and choose not to deal with them.
"Those who are mentally ill don't have the luxury of championing for themselves; we need to advocate for them," she says.
Patzel's interest in psychology started at Smith Center High School in Smith Center.
"I was interested in how and why people behave the way they do," she recalls. "I didn't know there was such a thing as psychiatric nursing back then, but a seed was planted, and it developed later."
After her 1968 high school graduation, she married, moved to Hays and volunteered at a local crisis center known as "the house."
"It was rewarding and challenging work, and I loved it," she recalls.
She divorced, moved to Topeka and worked at King Radio. She soon realized she needed to get a college education for a lifetime profession if she was to properly support herself and her son.
She enrolled in the Stormont Vail School of Nursing's diploma course, met an inspirational mental health clinical instructor and did a rotation at Topeka State Hospital.
"I learned the importance of providing good mental health care and the importance of dealing with people's emotional needs regardless of whatever else is wrong with them," she says. "I knew that's what I wanted to be involved in."
She worked at Lawrence Memorial Hospital's mental health unit until 1985 and then decided to pursue further studies in the mental health field.
She graduated with a B.S. in nursing from Washburn in 1988, received her master's degree from Kansas University in 1991, a Ph.D. from the University of Missouri in 2001 and taught at Avila University in Kansas City, Mo., for 13 years. She's been teaching at Washburn since 2004.
Patzel loves teaching and is overjoyed to see students make connections and begin to see things with new perspectives and understanding. She stays connected to patients by working part-time at Valeo Behavioral Health Care in Topeka, where she does patient assessments, and prescribes and manages medications.
One of her biggest challenges as a nurse educator is trying to motivate students to consider a career in mental health.
"Many of today's students choose high-tech specialties," she explains. "We're an aging specialty, and it's important for us to recruit younger individuals who are passionate about mental health care."
Patzel hopes the doctor of nursing practice degree now offered at places such as KU, and under consideration at Washburn, will raise awareness of the importance of the holistic aspects of nursing, especially in the field of mental health care.
"The holistic nursing model is person-centered rather than disease-focused and aims to treat the person's whole health," she says. "This is especially important when treating those who have a diagnosis of mental illness. We really can't afford the luxury of ignoring mental health care in our communities."
Copyright 2018 The Lawrence Journal-World. All rights reserved. This material may not be published, broadcast, rewritten or redistributed. We strive to uphold our values for every story published.