Photo Gallery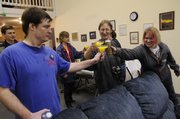 Inauguration Day in Lawrence
Photo Gallery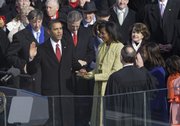 Inauguration Day in DC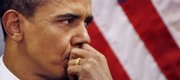 Barack Obama will become the 44th President of the United States on January 20, 2009 — the first African-American elected to the position. Many locals will make the trip to Washington, D.C., to watch the historic event. Others will watch from here in Kansas.
Presidential Memories
Purchase images from the historic 2008 election and inauguration.
Purchase commemorative copies of the Journal-World.
Washington — Kansas Gov. Kathleen Sebelius, on some short lists as Obama's running mate or a member of his cabinet, was in Washington, D.C., on Tuesday — not to be sworn in, but as an observer. Sebelius and other governors from around the nation had a prime spot to view the swearing-in ceremony.
"We actually could see the whole Mall while it was going on and I don't think anybody has ever seen a crowd like that gathering," Sebelius said. "It was very exciting, very moving, just a remarkable day in history, and so wonderful to participate."
Copyright 2018 The Lawrence Journal-World. All rights reserved. This material may not be published, broadcast, rewritten or redistributed. We strive to uphold our values for every story published.